July 11, 2022 - July 13, 2022 | Chicago, IL
---
Request a Taste of our IFT 2022 Plant-based Demos
If you missed us at the IFT 2022 show in Chicago from July 11-13, make sure to request one of our post-show demo kits to get a firsthand taste of everything the taste of dairy can be by leveraging Edlong's dairy and dairy-free flavor solutions for your products!
What's Inside? You'll Get a Taste of How Flavors Can Be Deliciously Simple for Plant-based!
Discover how deliciously simple our dairy-free dairy flavors can be. That's right, experience authentic dairy taste in our dairy-free plant-based demos. Which will be your favorite? Only one way to find out! Request a demo kit of the below three demos from the show using the form below.
CHEESY BUTTERMILK BISCUIT BITES
From Edlong Applications Expert Ashley Sabo, Senior Food Scientist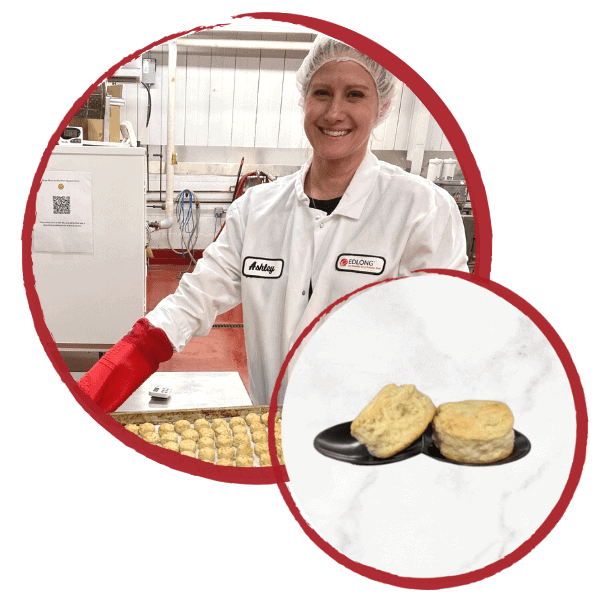 SMOKED CHEDDAR CARROT CHIPS
From Edlong Applications Expert Ola Boulos, Junior Culinary Scientist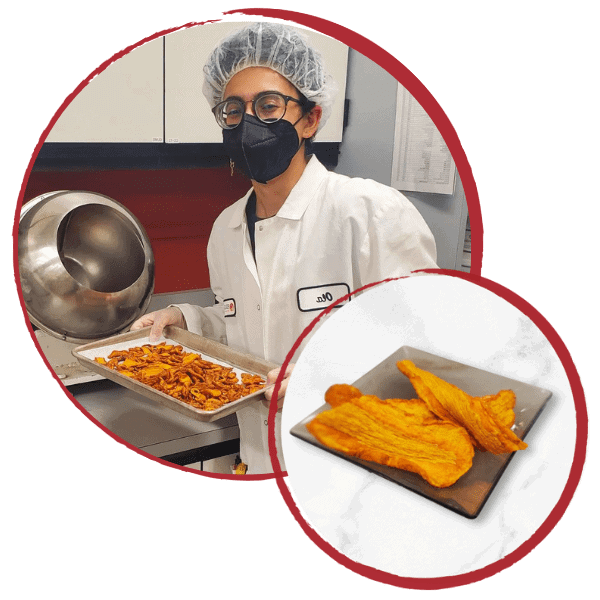 MAPLE SYRUP PANCAKE RICE TREAT
From Edlong Applications Specialist Madison Giacherio, Food Scientist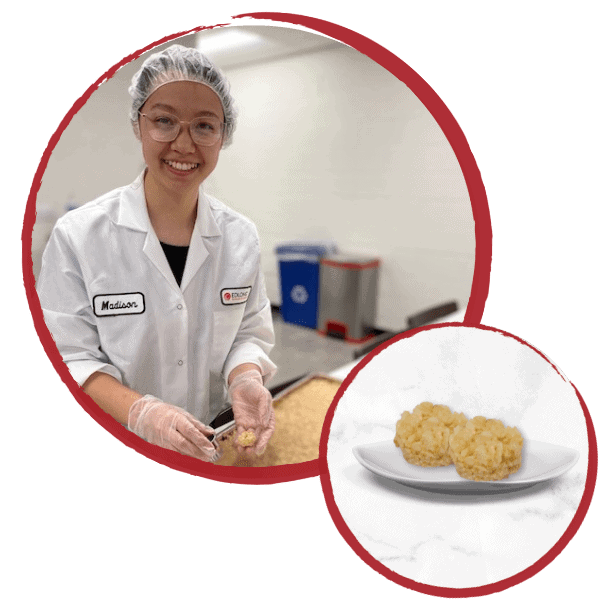 Request A 2022 IFT Post-show Demo Kit Below
Please complete the form below to request a demo kit which will include three of our demos from the show: Cheesy Buttermilk Biscuit Bites; Smoked Cheddar Carrot Chips; and Pancake Rice Treats.
Please note that submitting this request form does not guarantee you will receive a kit. We will reach out by the 23rd of August to confirm acceptance and provide a shipping date for your kit.