Beverages
Beverage applications for dairy flavors are for more than smoothies. They add richness, cover off-notes or simply add depth to a variety of products.
The subtle taste of dairy can bring a beverage to life, adding texture and richness to both dairy and dairy-free applications.
Dairy flavors enhance coffee concentrates and chocolate mixes, and add sweetness to yogurt-based drinks. Edlong® flavors are found in milk substitutes, low-fat dairy beverages, drinkable yogurt, kefir dairy products, shakes, smoothies, flavored coffees, drink mixes and more.
Edlong's flavors excel in a variety of Beverage applications, including:
Plant-Based Milks
High Protein Beverages
Fortified Beverages
Low-fat Dairy Beverages
Drinkable Yogurt
Kefir Dairy Products
Shakes
Smoothies
Flavored Coffees and Creamers
Powder Based Drink Mixes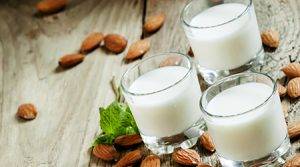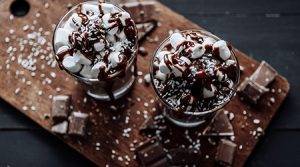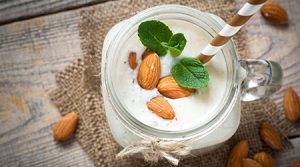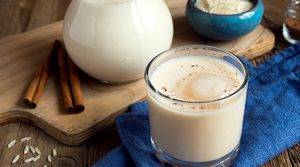 Edlong has offered to work with us in person, in our lab or theirs, for a more rapid solution. This is a huge value add.
VP Operations, Beverage Mfg
Working on any beverage applications? Consider using the following flavors in your product development:
Want to search for flavors and request a sample? Log into the Edlong® DairyLink database. If you need additional help, please contact us.
Authentic Flavors for Every Food Application
These icons show the versatility of Edlong flavors
These flavors do not contain any known allergens. **Disclaimer- non-allergen statements will vary due to country specific regulations. Check with regulatory for country specific allergen details.
Functional; These flavors offer variations for the onset and building of the flavor impact
These flavors contain no dairy, are Kosher Pareve and are suitable for plant-based dairy alternative products
Functional; These flavors are stable under higher temperatures throughout processing
Functional; These flavors provide masking properties to alleviate bitterness and off-notes
Functional; These flavors provide richness and mouthfeel to positively impact taste profiles
These flavors satisfy consumer desire for 'No Artificial Flavors'
These flavors do not contain any added genetically modified sourced ingredient
These flavors are Organic compliant and are suitable for any organic application
Functional; These flavors provide performance improvement for healthy reduction and commodity replacement
These flavors contain no animal, dairy, egg or honey products and are suitable for vegan applications
These flavors meet vegetarian requirements and contain no animal products except dairy derived ingredients