Culinary & Indulgent
Only Edlong® captures the rich, creamy sweetness that is the hallmark of authentic dairy taste. Our broad flavor portfolio delivers the impact of true culinary indulgence including more than 250 dairy-free flavors.
Innovation in taste starts with the chef, but is made possible with Edlong.
Our flavors maintain the taste integrity of Gold Standard recipes even in the most demanding applications, and they also lower cost-in-use and improve processing. They add richness to plant proteins, replacing foundational butter and cream ingredients without sacrificing the unique mouthfeel that defines dairy. Edlong supports your creativity in both new and familiar applications, helping you create an original masterpiece or replicate a culinary classic. Our concentrated butter, milk, cream, cultured, sweet dairy and other flavors deliver the impact of indulgent ingredients even in lower fat or lower calorie formulations, without impacting nutrition. In essence, Edlong allows you to have your cake and eat it, too.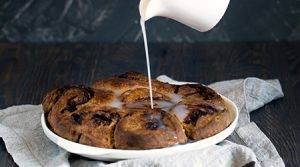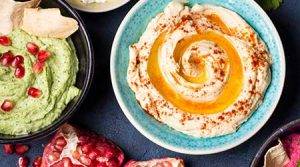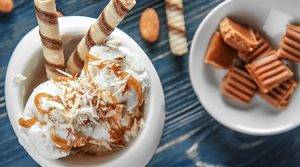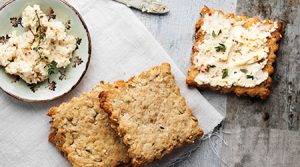 They have a different approach than typical flavor suppliers, between having a large portfolio of dairy flavors and the approach from a culinary standpoint. They have strong flavor scientists, a great applications team and then having a culinary person on staff was different than other companies, and very successful.
Scientist
Edlong flavors are a critical component to creating food that is better for you. They allow you to transition from saturated fat or shortening to unsaturated oils, while adding the character, fullness and mouthfeel customers expect, even in a simplified list of ingredients. By faithfully mirroring authentic dairy notes, our flavors help deliver the sophisticated and premium flavor profiles that help you meet indulgent food trends and satisfy consumers' expectations.
Authentic Flavors for Every Food Application
These icons show the versatility of Edlong flavors
These flavors do not contain any known allergens. **Disclaimer- non-allergen statements will vary due to country specific regulations. Check with regulatory for country specific allergen details.
Functional; These flavors offer variations for the onset and building of the flavor impact
These flavors contain no dairy, are Kosher Pareve and are suitable for plant-based dairy alternative products
Functional; These flavors are stable under higher temperatures throughout processing
Functional; These flavors provide masking properties to alleviate bitterness and off-notes
Functional; These flavors provide richness and mouthfeel to positively impact taste profiles
These flavors satisfy consumer desire for 'No Artificial Flavors'
These flavors do not contain any added genetically modified sourced ingredient
These flavors are Organic compliant and are suitable for any organic application
Functional; These flavors provide performance improvement for healthy reduction and commodity replacement
These flavors contain no animal, dairy, egg or honey products and are suitable for vegan applications
These flavors meet vegetarian requirements and contain no animal products except dairy derived ingredients