Masking & Mouthfeel
Today's consumers want to eat healthier without sacrificing taste. Edlong® dairy flavors provide unique functionality to improve mouthfeel and mask off-notes for almost any application.
Consumers are demanding healthier foods for increased energy, vitamin and mineral enrichment, cholesterol reduction and relief from joint pain. But consumers want products that are healthy and delicious. Edlong flavors help deliver both.
Edlong specializes in helping food manufacturers overcome the taste of active food ingredients by masking flavor — transforming even vegan and gluten-free applications with cost-effective, palate-pleasing alternatives. Our balance of food science and art delivers functionality that enhances products beyond dairy taste to also increase creaminess, add richness and indulgence, and elevate the intangibles that bring foods and beverages to life.
Masking
Edlong offers a full line of masking flavors that boost taste and overcome the bitter, metallic and off-notes that plant-based ingredients and better-for-you additives leave behind.
Mouthfeel
When dairy commodities are reduced or eliminated, mouthfeel flavors replace their richness and creaminess, resulting in products with the same deliciousness as the full commodity versions.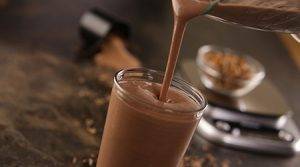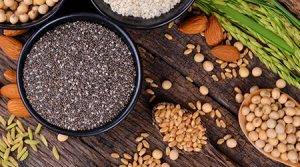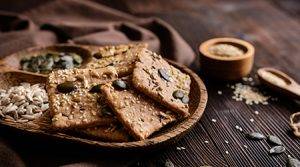 We can help you achieve the best use of masking and mouthfeel functionality for any food application. Explore our options on our Edlong® DairyLink database, or contact us to create a customized, functional solution for your application.
Authentic Flavors for Every Food Application
These icons show the versatility of Edlong flavors
These flavors do not contain any known allergens. **Disclaimer- non-allergen statements will vary due to country specific regulations. Check with regulatory for country specific allergen details.
Functional; These flavors offer variations for the onset and building of the flavor impact
These flavors contain no dairy, are Kosher Pareve and are suitable for plant-based dairy alternative products
Functional; These flavors are stable under higher temperatures throughout processing
Functional; These flavors provide masking properties to alleviate bitterness and off-notes
Functional; These flavors provide richness and mouthfeel to positively impact taste profiles
These flavors satisfy consumer desire for 'No Artificial Flavors'
These flavors do not contain any added genetically modified sourced ingredient
These flavors are Organic compliant and are suitable for any organic application
Functional; These flavors provide performance improvement for healthy reduction and commodity replacement
These flavors contain no animal, dairy, egg or honey products and are suitable for vegan applications
These flavors meet vegetarian requirements and contain no animal products except dairy derived ingredients