Thank you for stopping by our table at the Organic & Natural Breakfast!
We hope you had a chance to try our delicious Organic Cheesecake Cookies. If you didn't, please find more information on this demo below. We would love to help you on your next organic project.
The Demo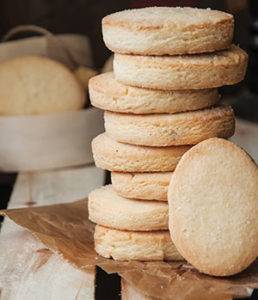 Organic Cheesecake Cookies
Who can turn down a bite from a rich, creamy, tangy cheesecake? Now imagine all that flavor and depth in a small, round cookie. Totally organic, our cheesecake cookies taste so good and authentic, you'll be tempted to eat them with a fork.