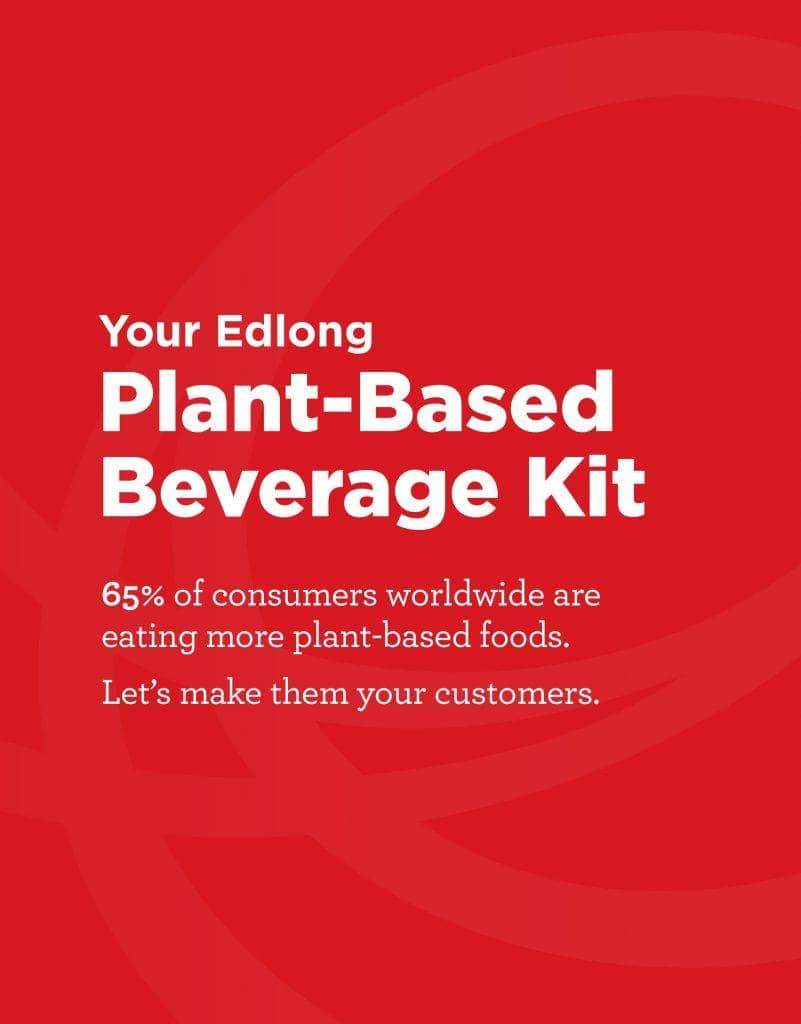 Plant-based beverage demand is expected to grow at a CAGR of over 6% through 20281.
Are you ready to meet that demand? Try our plant-based beverage kit to see how we can help!
Plant-based food and beverage sales now exceed $4.5 billion a year, globally
Taste is the top reason cited by consumers for eating plant-based products
60% of consumers who have increased plant-based consumption plan to make that switch permanent
Edlong has worked with soy, cashew, quinoa, oat and other bases to create creamy, smooth and delicious vegan beverages
Our Plant-Based Beverage Kit will help you take advantage of this growth, and understand the impact of Edlong flavors. You get three tasting demos, two flavor samples, and critical information on how to make plant-based beverages better, and easier.
1. Persistence Market Research, March 25, 2019