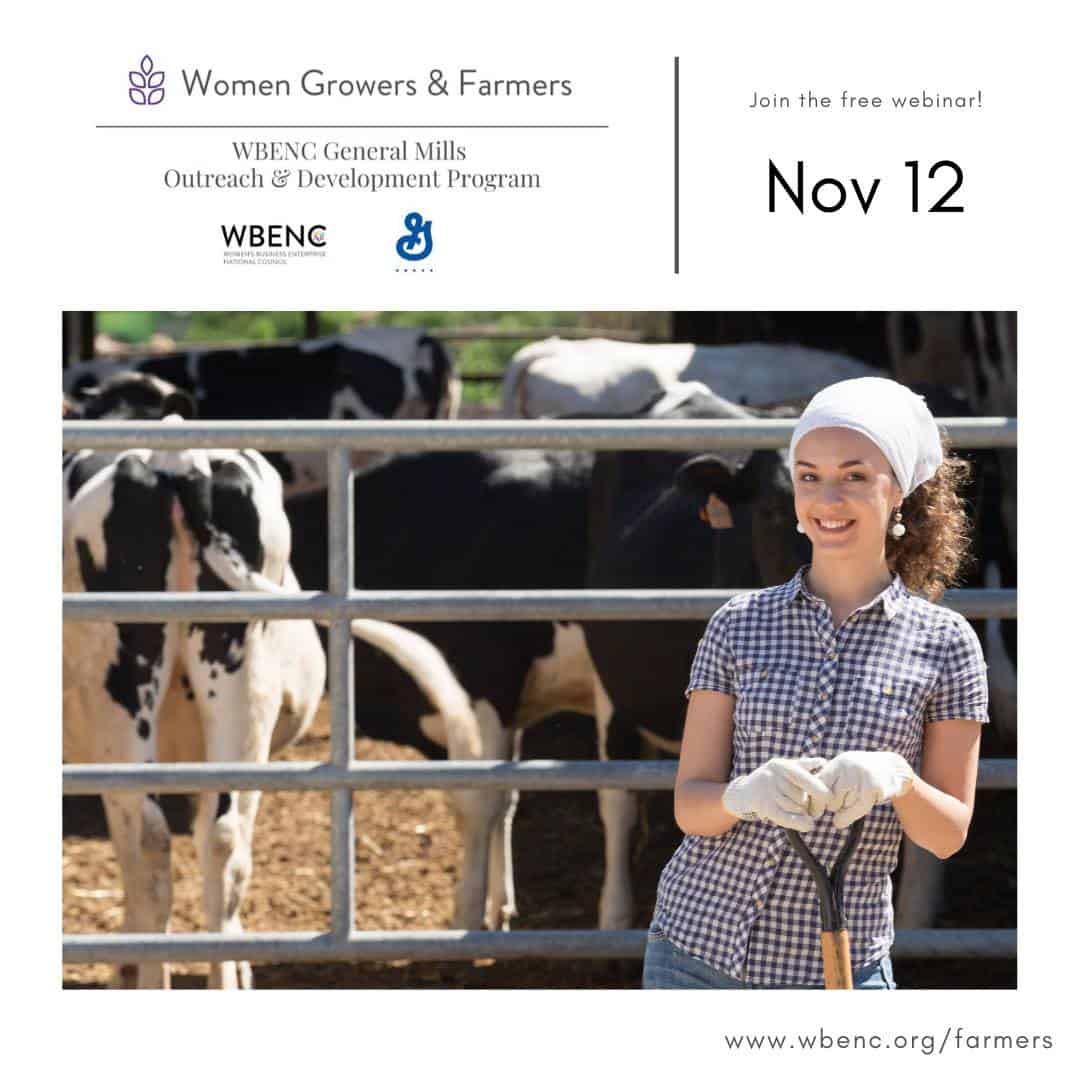 The number of women in dairy and agriculture has grown significantly over the past 25 years, particularly with women as owners and principal operators of farms. Edlong has joined WBENC and General Mills in their dedication to accelerating this growth through a new outreach and development program focused on fueling opportunities for women growers and farmers. As we recognize the intersection that many people represent within the diverse community of minority, veteran, LGBTQ, disability and women, this program will speak to that intersection and certification of any diverse entities.
The Women Growers & Farmers Program is designed to bring together women in dairy and agriculture and help them unlock opportunities with major corporations like General Mills through WBENC Certification.
A free webinar has been announced with WBENC, General Mills, and our own President and CEO Laurette Rondenet as a featured panelist on November 12, from 2-4 PM CST. Attendees will hear directly from General Mills farm commodity managers on how diverse-owned businesses in dairy and agriculture can do business with major corporations, success stories from certified women-owned businesses in the industry, and learn how WBENC Certification can help open doors and fuel opportunities for their farming business.
This program is free, and open to ALL diverse-owned business in dairy and agriculture; you do not need to be certified by WBENC to attend. Registration here: https://www.wbenc.org/farmers
---