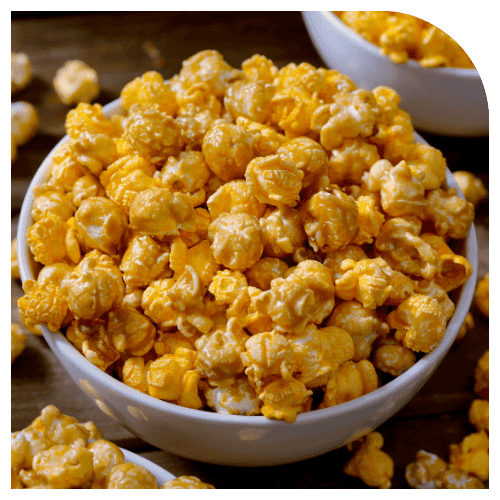 Food Matters Live 2023
Ascot, London
October 10 & 11
Discover what the
taste of dairy can be!
It's a Circus in There! Take a Closer Look at the Exclusive Dairy and Non Dairy Demos from Edlong at the Tastes of Better!
Prepare to be immersed in a circus delight fantasy by experiencing authentic dairy taste in our dairy and dairy-free demos showcased at our booth during the 2023 Food Matters Live – Tastes of Better.
Learn more about each of these demos below and make sure to contact our global team of R&D experts to see how you can get the best from dairy & non-dairy flavours for your next development project!
Macarons  
Crisp, sweet, mustard shells with a cauliflower cheese filling reminiscent of Sunday dinner sides – a confusing delight in every bite! 
Highlights:
A culinary delight where sweet meets savoury.
The filling will remind you of Sunday dinners – creamy, cheesy and subtle caulifower, you won't believe it's Dairy Free.
Allergen Warning: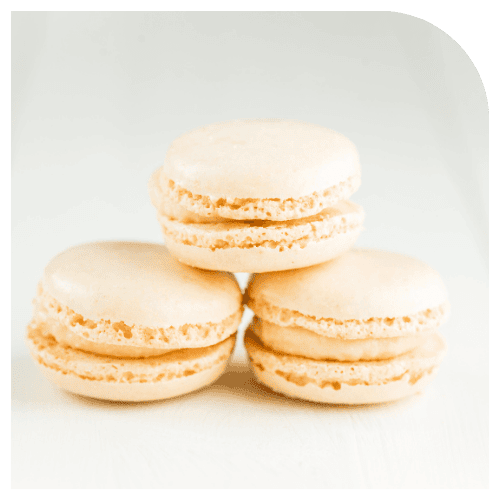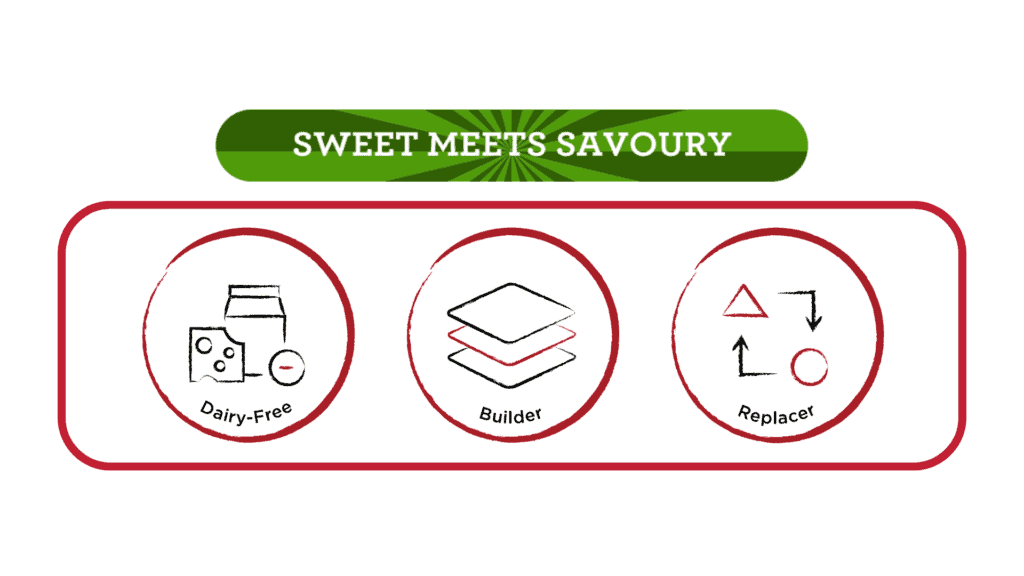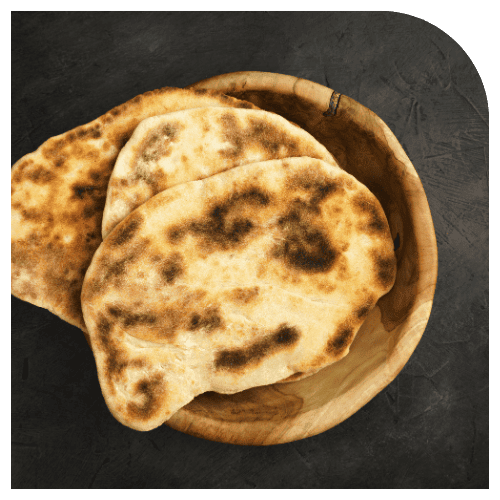 Peshwari 'not' Naans 
Soft, chewy brioche dough with an Indian style Peshwari filling perfect for mopping up the yoghurt & rose dip – not so perfect for curry!
Highlights:
Plant based dough with a soft chewy texture and delightful buttery taste.
Classic Indian flavours of mango, cardamon and yoghurt with sour cherries and coconut come together for a different way to enjoy the taste of Peshwar.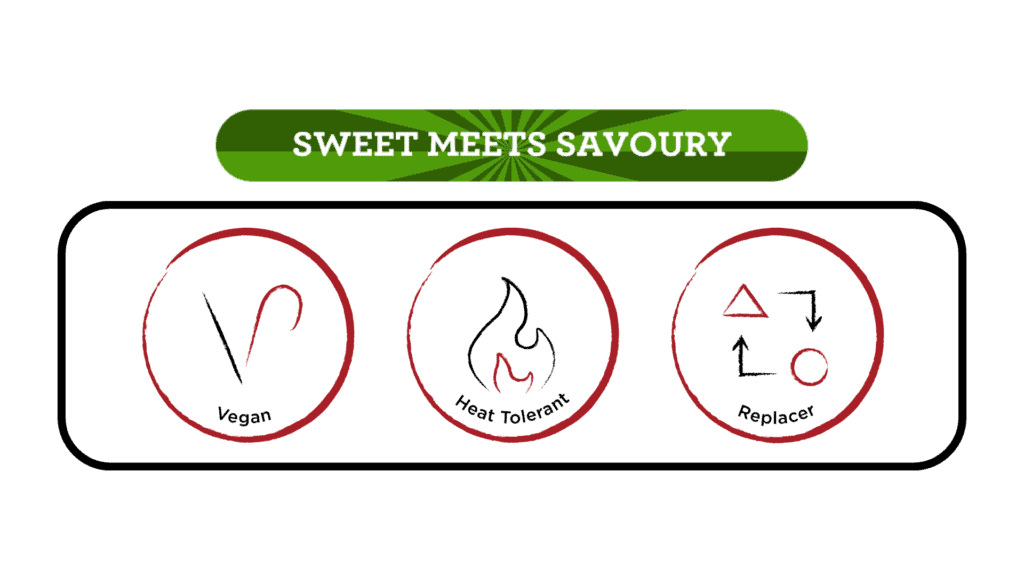 Popcorn Station
Taste the warm freshly popped buttery popcorn, sprinkle on the chilli & cheese seasoning, mix it with the sweet and crunchy caramel – you won't regret it!
Highlights:
Warm buttery popcorn that's plant based
Sprinkle on the Chilli & Cheese seasoning that plays beautifully against the sweet crunch caramel coating
Allergen Warning: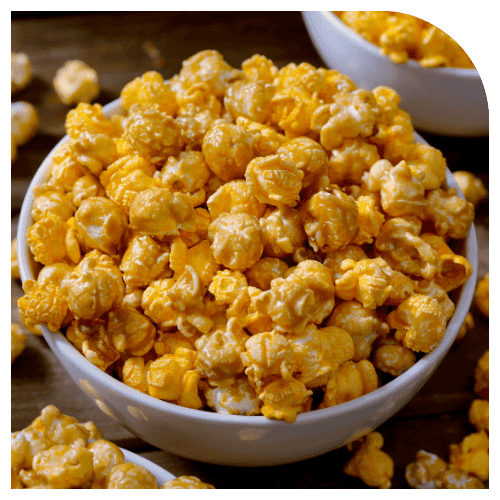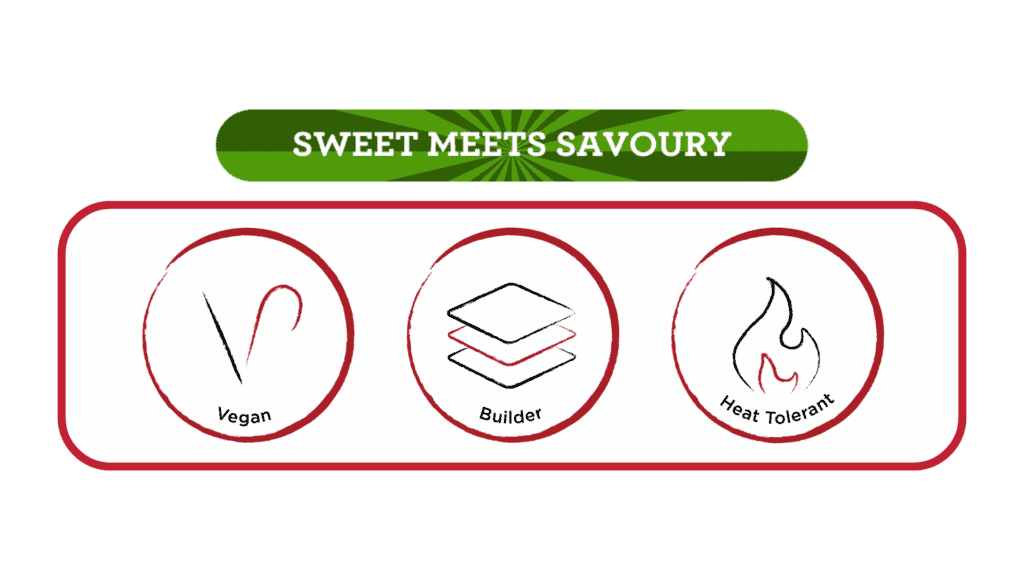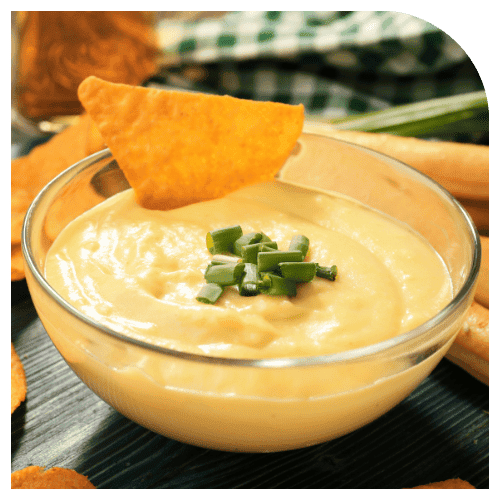 Nachos & Dip
Buttery sesame cookies with a miso, ginger and white chocolate custard dip – not quite what you were expecting!
Highlights:
Plant Based and twisted upside down this nacho and dip will delight and confuse the senses
White chocolate custard dip substitute a typical cheese sauce while buttery sesame cookies take center stage in place of traditional corn nachos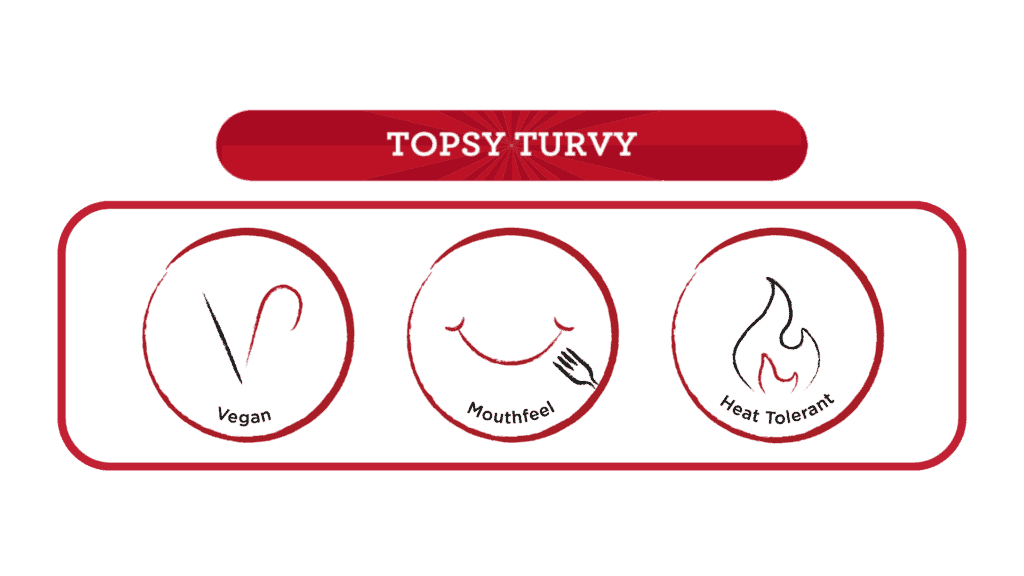 Mexican Corn Paletas
A savoury twist on this traditional Mexican ice-pop – tangy and spicy with the natural sweetness of corn – you won't want to like it but you will!
Highlights:
A Plant Based savoury ice-pop with tangy cultured notes complemented by zesty lime, sweet yellow corn and a subtle chilli warmth that lingers gently on your tongue. 
Allergen Warning: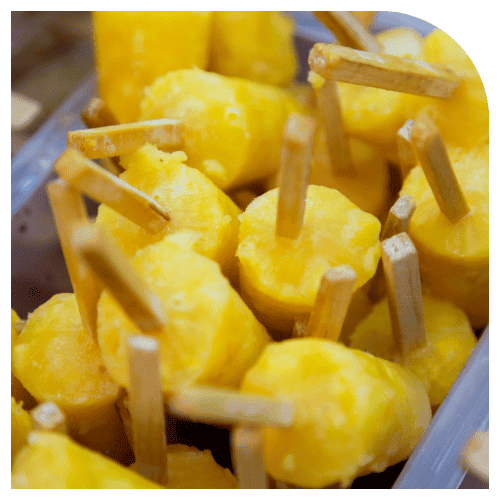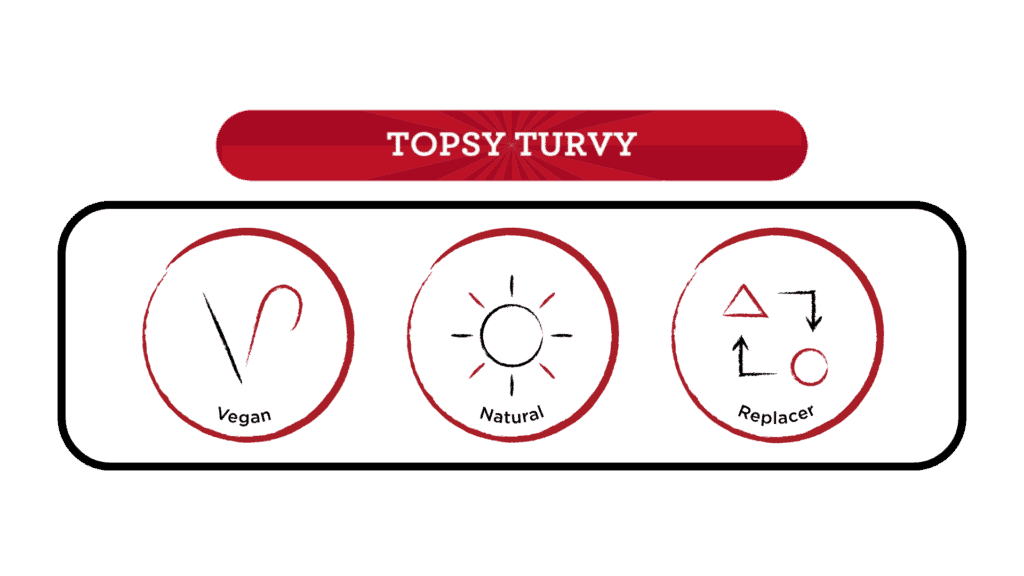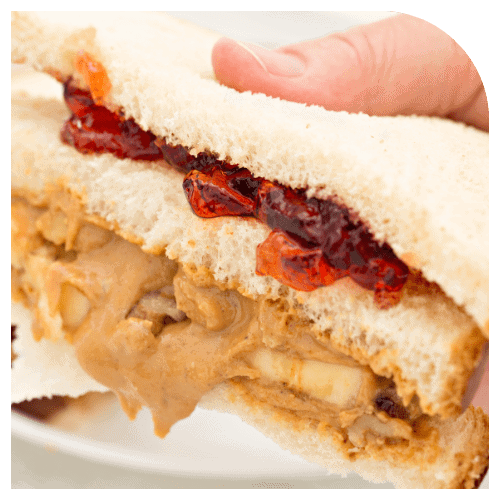 PB&J Sandwiches
The classic American peanut butter and jelly sandwich reimagined as a sweet afternoon treat of fluffy sponge, indulgent peanut butter icing and vanilla infused strawberry jelly – so much better than bread, we promise!
Highlights:
Soft fluffly sponge, indulgent peanut butter icing and vanilla infused strawberry jam combining Edlong flavours with AAKs functional bakery fats – you'll never guess the butter is missing!
Allergen Warning: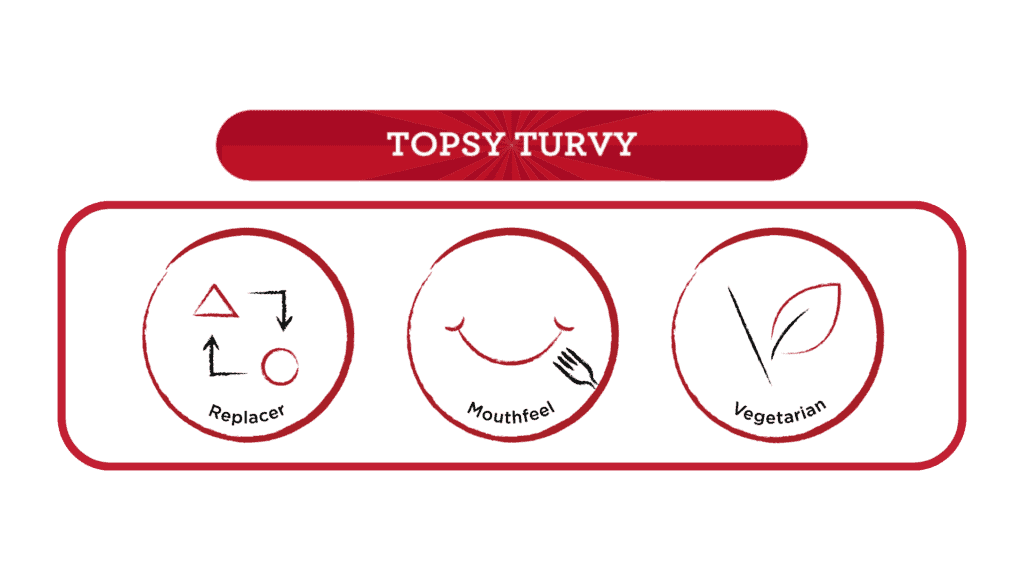 Orange Creamsicle Dreamsicle
All the nostalgic flavours of this childhood creamy, orange-flavoured popsicle reinvented in a magical drink. With or without alcohol, you decide! 
Highlights:
Edlong Vanilla flavours bring the  orange creamsicles to life in this delicious cocktail topped with a plant-based cream for added indulgence
Allergen Warning: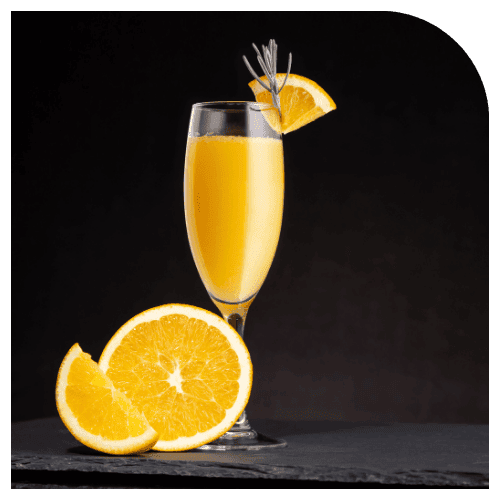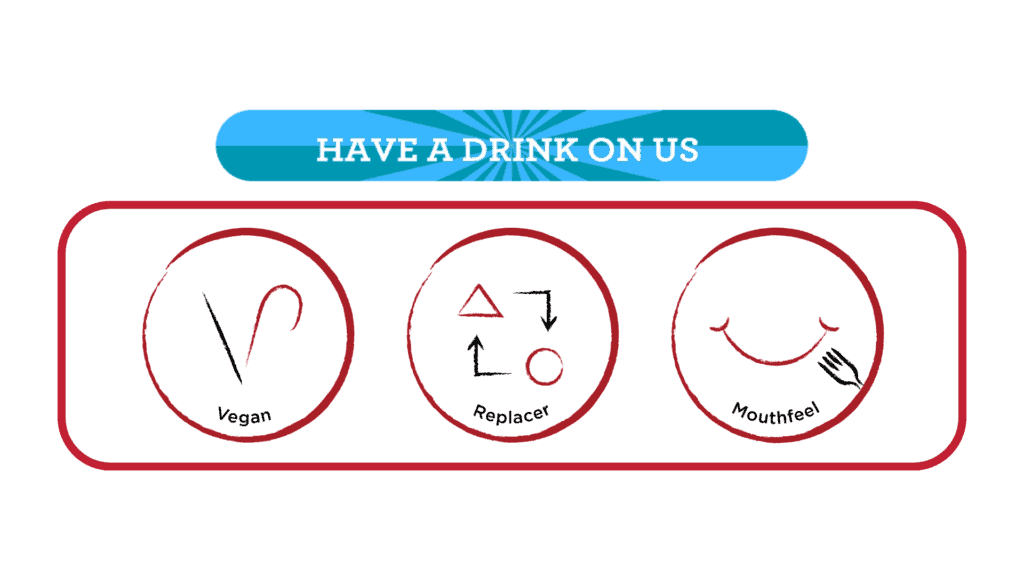 Enjoyed your demo?
Contact our Global Team of R&D experts using the form below to see how Edlong's Dairy or Dairy-Type flavours could make your next development project a success!