Cheese Flavors
Tangy Bleu. Zesty Parmesan. Nutty Emmental. Mild Panela. Even dairy-based varieties. Nobody captures authentic cheese flavor better than Edlong.
We offer more than 200 cheese flavors in more than 40 global profiles, from fresh to aged, with the widest range of profiles available including vegan, dairy-free and region-specific varieties from Europe and Latin America. Each of our flavors delivers authentic taste and meets the precise level of intensity you require. You can easily find the authentic natural cheese profile you're looking for in our Edlong® DairyLink database or contact us to create the formulation you require for your dip, dressing, sauce, seasoning, snack or other application.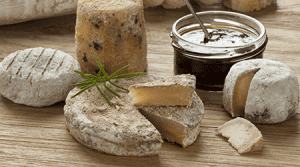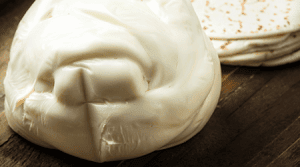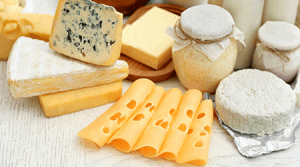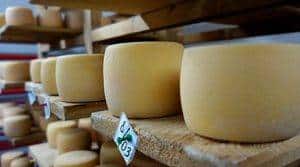 Authentic Flavors for Every Food Application
These icons show the versatility of Edlong flavors
These flavors do not contain any known allergens. **Disclaimer- non-allergen statements will vary due to country specific regulations. Check with regulatory for country specific allergen details.
Functional; These flavors offer variations for the onset and building of the flavor impact
These flavors contain no dairy, are Kosher Pareve and are suitable for plant-based dairy alternative products
Functional; These flavors are stable under higher temperatures throughout processing
Functional; These flavors provide masking properties to alleviate bitterness and off-notes
Functional; These flavors provide richness and mouthfeel to positively impact taste profiles
These flavors satisfy consumer desire for 'No Artificial Flavors'
These flavors do not contain any added genetically modified sourced ingredient
These flavors are Organic compliant and are suitable for any organic application
Functional; These flavors provide performance improvement for healthy reduction and commodity replacement
These flavors contain no animal, dairy, egg or honey products and are suitable for vegan applications
These flavors meet vegetarian requirements and contain no animal products except dairy derived ingredients
Here are some things to think about in determining your needs.
Describing a preferred or targeted flavor profile requires an understanding of the primary flavor attributes as well as secondary and functional features. Edlong has created a set of unique tools to provide you with the language necessary to best describe the optimum taste profile for your innovations. Our Cheddar Flavor Wheel is a valuable resource to help you describe the desired taste profile in specific detail, and accelerate innovation by selecting the right flavor samples for your product development. Contact us and we'll help you achieve the perfect taste from among our broad range of complex profiles.
contact us