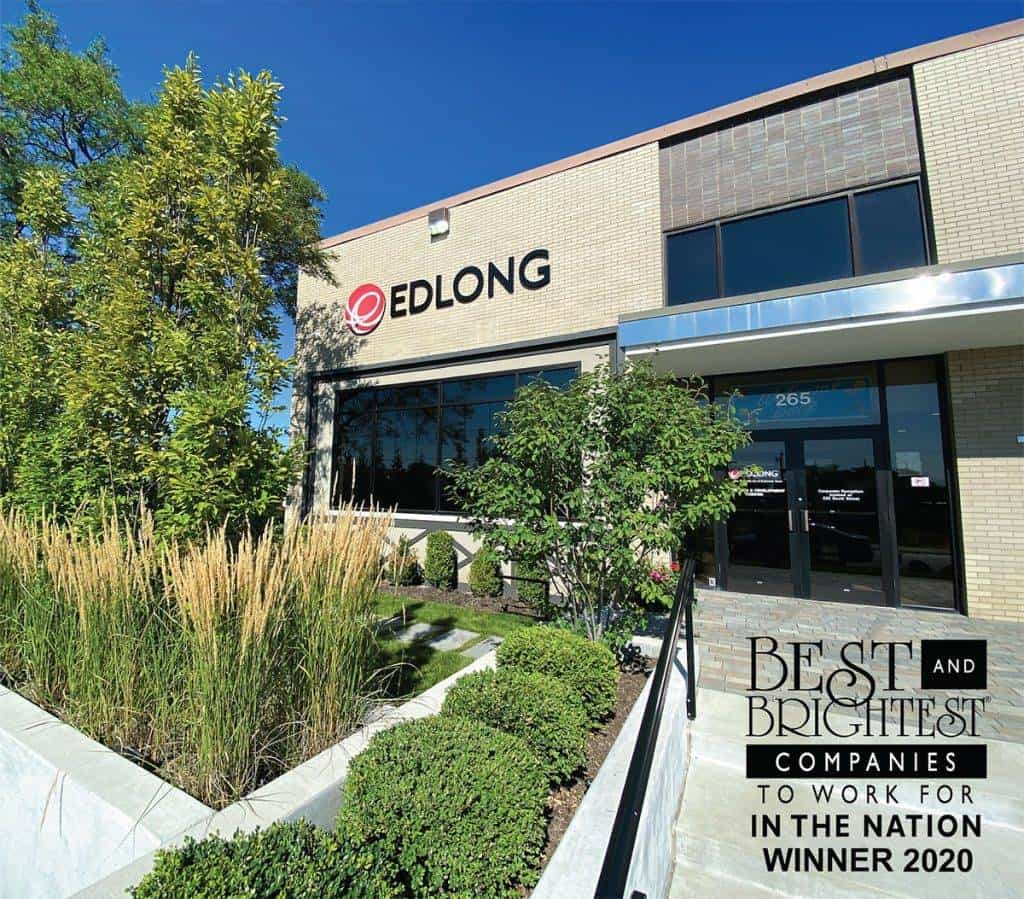 Widely recognized for over a century as the world's leading independent dairy flavor company, Edlong has been recognized for the seventh consecutive year as among Best and Brightest Companies To Work For in the Nation by the National Association for Business Resources.
The 2020 Summer National winning companies were assessed by an independent research firm that reviewed a number of key measures, with a specific focus on those which demonstrated exceptional innovative human resource practices and set high standards for all businesses.
"This recognition is a direct reflection of one thing: the people of Edlong," said Laurette Rondenet, CEO and President of Edlong, which is also the only certified woman-owned flavor house in the food manufacturing industry. "To be named a best-in-class business to work for only amplifies our deep appreciation for the best-in-class people, partners, and customers that are such an integral part of our culture."
Nominated businesses were evaluated based on a number of different categories, including Compensation, Benefits and Employee Solutions, Employee Enrichment, Engagement and Retention, Employee Education and Development, Recruitment, Selection and Orientation, Employee Achievement and Recognition, Communication and Shared Vision, Diversity and Inclusion, Work-Life Balance, Community Initiatives, and Strategic Company Performance.
"Through the first half of 2020, the Best and Brightest Companies To Work For have demonstrated leadership and forward thinking as they pivoted their business and workforce through Covid-19," said Jennifer Kluge, President and CEO, Best and Brightest Programs. "As the conversation and focus has shifted, our Best and Brightest winning companies have also been a voice for important actions regarding Race. It is in these unique times, the Best and Brightest Companies To Work For excel and share their knowledge with others."
Added Edlong Vice President of Human Resources, Lauren Wolf: "It is an honor for Edlong to be recognized as one of the best places to work in the nation. We have an amazingly talented team, each passionate and proud of their part in delivering great taste."
---