Edlong has announced the promotion of Lloyd Sapra to the position of Chief Operating Officer.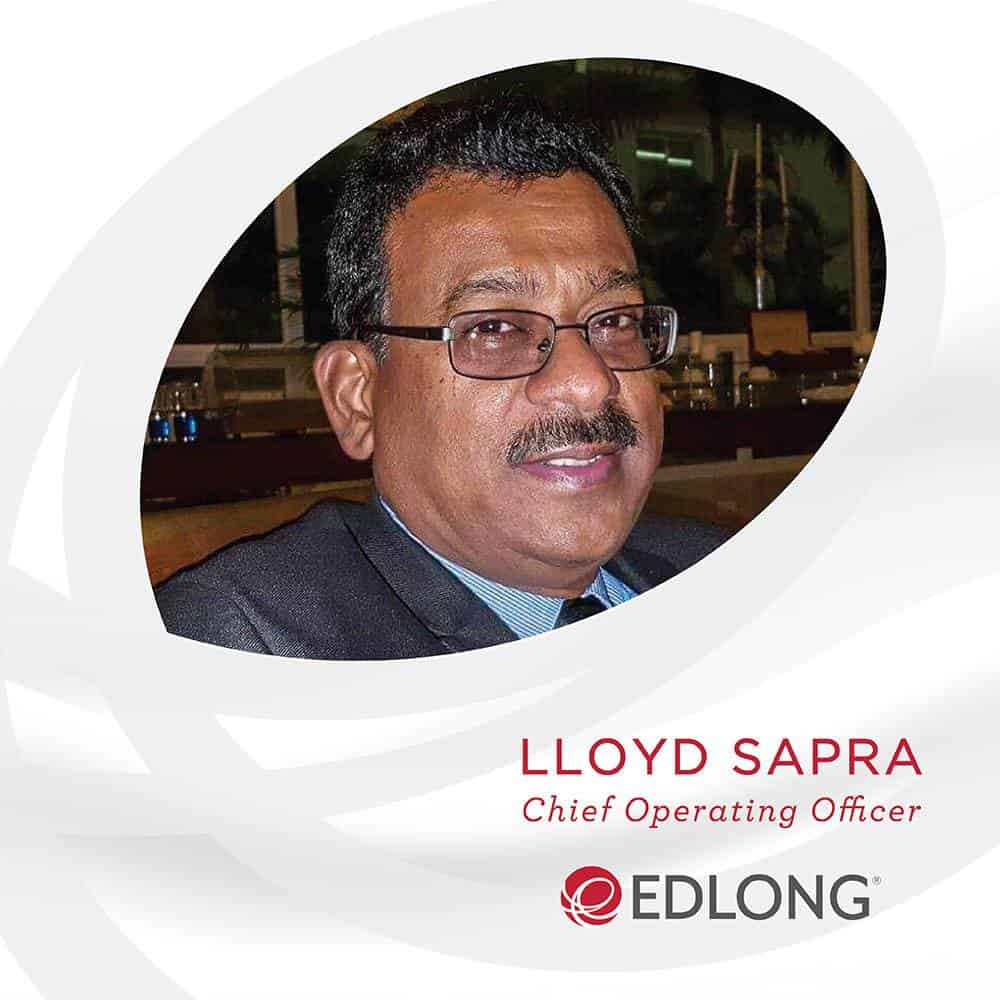 "Throughout his 30 years with Edlong, Lloyd has contributed directly to the success of our company and our partners," said Laurette Rondenet, Edlong President and CEO. "From his beginnings in Shipping/Receiving, through several scientific and key management positions, Lloyd has continuously taken on increasing responsibility, most recently in his role as our Chief Supply Chain Officer."
Added Laurette: "Lloyd has been instrumental in leading, educating and developing people throughout Edlong and the flavor & food industry, always laser-focused on one aspect of our business above all others: bringing value to Edlong and our customers."
As Chief Operating Officer, Lloyd will apply his knowledge, experience and seasoned business acumen to help guide the Edlong R&D team to further ensure collaboration with both Sales and Marketing, ensuring a clear focus on key strategies in a fully aligned and integrated way.
Born and raised in India, Lloyd arrived in the U.S. in 1989 with a Chemistry degree and having never before seen snow. Soon thereafter he joined Edlong, and within 3 months earned a promotion to Liquid Manufacturing, followed by a move to the Analytical Lab. In the decades that have followed, Lloyd has ascended the ranks to what is now his current position as COO.
"I am excited to help lead our organizational focus to deliver compelling flavors that are high quality, safe, and relevant products for our customers," said Lloyd. "I feel extremely fortunate to have come across so many great people in my career – from the people of Edlong, to our customers, competitors and various leaders from associations like FEMA and IFT, it has truly been a blessing."
---