Interested in replicating regional flavor profiles? You're in the right place!
Alternative Dairy represents one of the largest growth markets in plant-based foods. Who is best-poised to win? The food and beverage manufacturers who deliver on the largely untapped and unmet taste and texture expectations of consumers by replicating regional flavor profiles. Consumers are not willing to sacrifice on taste, in fact, their expectations are higher than ever – as is competition in the market. Differentiating through authentic, balanced taste experiences is most crucial than ever before.
See how food developers can replicate the world's regionally distinct tastes of dairy in plant-based products for an authentic experience.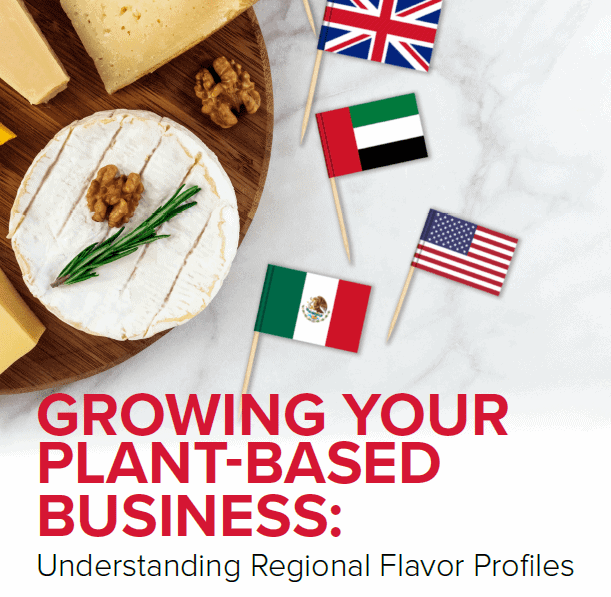 What's Inside? Trend insights, plus…
• How to Develop Profitable Profiles That Are Authentic
• How to Overcome Common Plant-Based Taste & Texture Challenges
• How To Take Your Product Idea From Concept to Development to Market
• How To Recreate Premium, Artisanal Authentic Dairy Tastes in Plant-Based
Learn more about the latest ways dairy-free flavors are leading to innovation in the food and beverage industry through recreating regional flavor profiles by downloading this e-book. Plus, don't miss our experts speaking on this topic in this recording of the Food Matters Live podcast.
Ready to leverage our expertise for your next project? Contact our global team of R&D experts today!