Looking to leverage dairy flavor innovation? You're In The Right Place!
Innovation within the flavor industry is constantly evolving, which means it is constantly providing new opportunities for food and beverage manufacturers to innovate as well.
From better-for-you and plant-based products to premium authentic tastes, innovation can mean a lot of different things, making capturing and leveraging the latest trends, technologies, and techniques rather overwhelming. At Edlong, we simplify it for our customers by doing our homework every night on the latest trends and leveraging over 100 years of dairy-taste expertise and experience to predict what's next for our customers so they can leverage our dairy flavor innovations. See how in this e-book!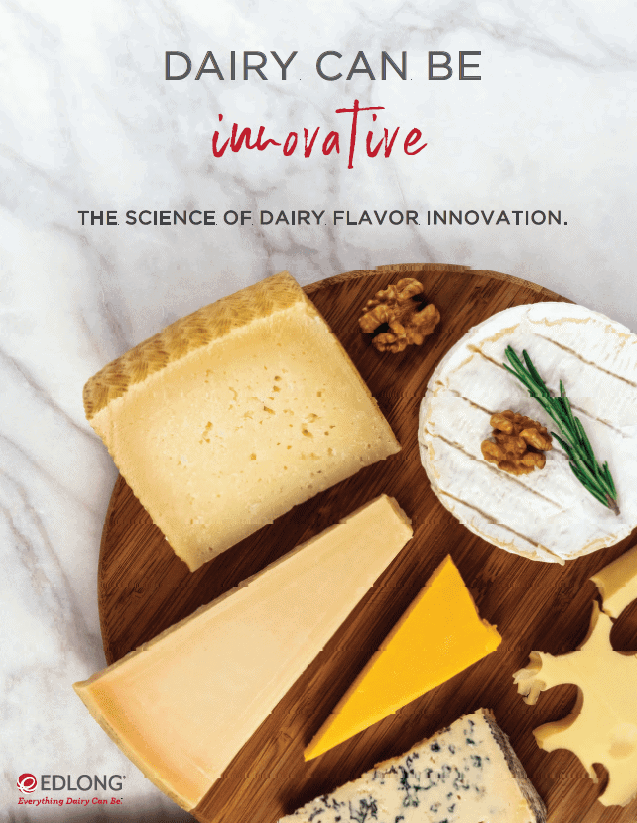 What's Inside? Trend insights, plus…
• How to Leverage the Science of Flavor Layering
• How to Understand the Complex Science Behind Simple, Clean Labels
• How To Solve Challenges of Bitterness, Astringency, and Flavor Balance
• How To Recreate Premium, Artisanal Authentic Dairy Tastes
Learn more about the latest ways vegan and dairy-free flavors are leading to innovation in the food and beverage industry by downloading this e-book.
Looking to get started now creating deliciously authentic plant-based or better-for-you products? Contact our R&D experts today to leverage over a century of dairy ingredient and flavor expertise for your next big project.