Plant-based foods may be all the rage, but formulators must remember that "plant-based" is not a synonym for "vegan." There's no regulation around the term plant-based. In fact, there's nothing preventing a plant-based food from containing cheese; after all, cheese makes everything taste better. A shift towards plant-based non-vegan foods just might be the perfect balance between healthy and delicious.
A cheese sauce may be part of a pocket sandwich or used as a topping on a frozen bowl meal. It can be formulated to carry dairy-flavored seasonings or diced vegetables, contributing extra flavors and textures to plant-based non-vegan foods. A sour cream cilantro lime dressing might be part of a home-delivery meal kit for bean corn enchiladas. A falafel-stuffed pita livens up when served with a side of tzatziki. Plant-based non-vegan foods are opening doors for unlimited opportunities to excite the taste-buds of modern plant-based consumers who do not require their food choices to be vegan.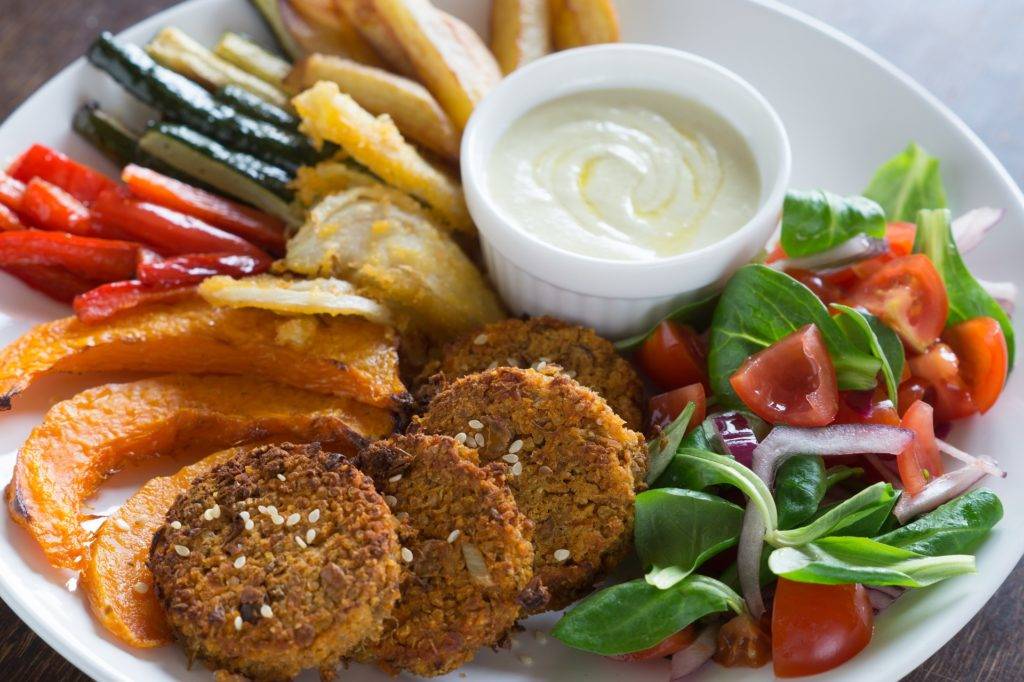 As the variety of plant-centric foods expands, the market is growing. U.S. retail sales of plant-based foods grew 11.4% in 2019, bringing the total plant-based market value to $5 billion, according to the Plant Based Foods Association. For comparison, the total U.S. retail food market only grew 2.2% in dollar sales during this same period.
For many, a plant-based diet is about being flexitarian. It's mostly about eating less meat, not eliminating all animal products. Dairy-based condiments provide familiar flavors, inviting consumers to explore plant-based dairy-flavored foods.
See how Edlong's flavors can help replace some of the real dairy ingredients in condiments, helping lower cost-in-use while at the same time enhancing real dairy flavor. Plus, these heat-stable flavors do not lose their strength during processing or reheating.
This content was originally published by Food Business News as part of the Dressings, Dips and Sauces: Delivering Dairy Deliciousness without Dairy Pricing article.
---
Topics: Commodity reductionDressings, Sauces, Dips
Resource Type: Article