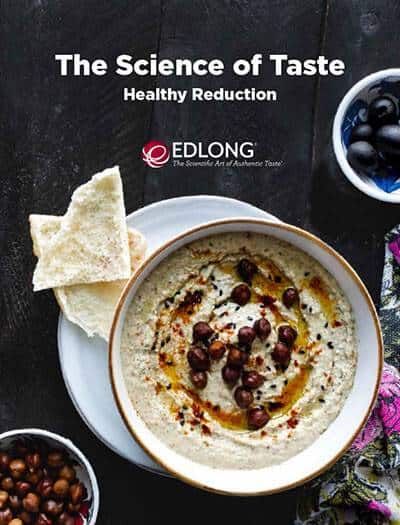 More than half of all adults are pursuing a healthy reduction strategy. If you're not ahead the curve, you're falling behind.
Did you know:
51% of all adults are actively trying to avoid sugar?
Food packaging claims influence nearly half of all consumer purchases?
Edlong flavors elevate taste and richness in low sugar, low fat and low sodium products?
Get our whitepaper and discover the key trends in lower sugar, salt and fat formulations. And learn how to bridge the gap between healthy and delicious.