Plant-based demand is growing. But do you know how to you make an authentic-tasting dairy-free product?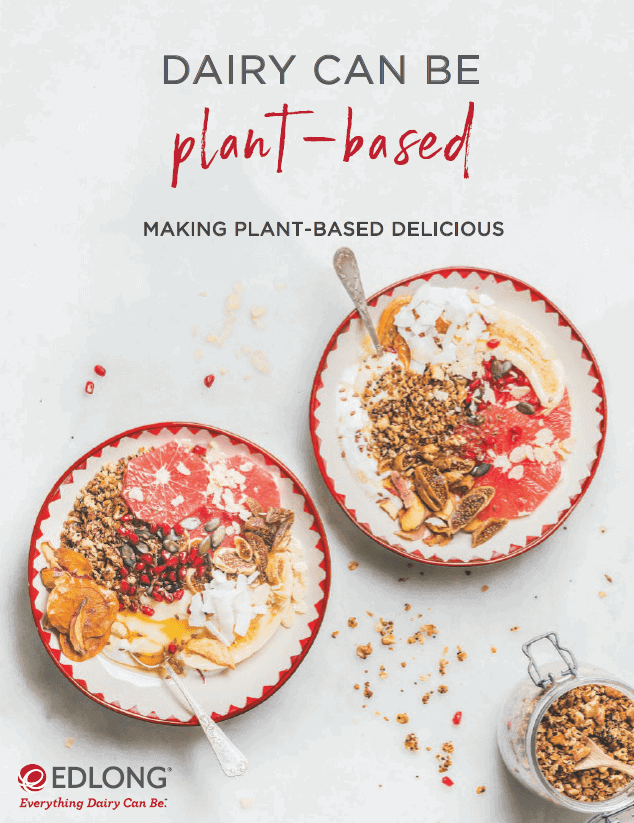 Did you know that the plant-based market is expected to reach $30 billion in annual sales by 2023? Over 65% of consumers are eating more plant-based foods worldwide. Despite the popularity of plant proteins, consumers don't want to compromise when it comes to taste. Mintel reports that "taste is the top reason U.S. adults who eat plant-based proteins do so." This means it is more important than ever for food manufacturers to know how to develop an authentic-tasting dairy-free product. Edlong can help you create plant-based products that deliver authentic dairy taste and texture.
What's Inside?
• How plant-based has evolved from an emerging trend into the mainstream
• How we created an authentic plant-based cheeses, beverages, dips and more
• How to make your next plant-based product authentically successful

Download this e-book and discover how to you make an authentic-tasting dairy-free product using Edlong's dairy-free dairy flavors.
Ready to get started now? Contact our R&D experts to leverage over a century of dairy ingredient and flavor expertise, including over four decades of experience innovating with plant-based dairy-free flavors, for your next plant-based project.