One of the biggest challenges with which food developers struggle is cheese. The world loves cheese, and we're eating more of it. In 2020, the number of new cheese launches on the market increased to meet demand by 11% globally over 2019, according to Mintel's The Future of Cheese: 2021 report. Especially in the US market among younger generations, demand for plant-based cheese continues to grow with 59% of adults aged 25-34 living in a household which consumes dairy alternatives.
But replacing animal-based cheese with plant-based is notoriously difficult. In another recent study, only 26% of plant-based purchasers and 11% of non-purchasers felt the plant-based cheese version was better than the original.
Animal-based cheese is hard to replicate because of its complexity, said Julie Drainville, Sensory Manager, for Edlong. "You have different matrices that make up the base for a plant-based cheese. They play a big role in the texture, so you're trying to balance getting the texture right while minimizing off-notes," Drainville said. That is exactly where our nearly 300 plant-based flavors and over a century of dairy taste expertise become essential to creating authentic-tasting plant-based cheeses.
Cheddar cheese, for example, is made from milk. The culturing and ripening process of natural cheddar cheese breaks down protein and fat over time, imparting a rich, complex product, she explained. A plant-based cheese will not have the calcium or protein levels of traditional or dairy-based cheese, so when proteins, such as pea, rice, or soy are added, they will alter the product's taste or functionality.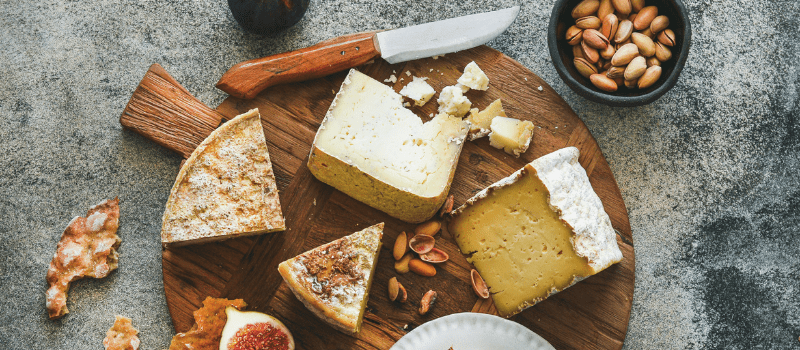 That's why manufacturers have to go back to make sure the end formula meets their quality expectations and any label claims they are trying to meet. "As formulations are created, it is crucial to get the correct ratio of essential ingredients to optimize your product based on the manufacturer's targets," Drainville added.
The Evolution of Plant-Based Cheese
As the plant-based food industry evolves, it can be difficult for food manufacturers to stay current on developments. "Soy protein has been around for nearly 60 years. Manufacturers are used to working with it. But newer proteins—pea, oat, rice, blends of protein, maybe algae or nut-based—present a new challenge and you can't follow the rules of the previous protein. Even something as basic as fats—the difference between coconut and palm oil—changes how it works in your mouth." Working with a flavor company that stays on top of the latest plant-based cheese trends can help you stay ahead of the curve without needing to take time out of your own day to research trends.
With 29% of US cheese consumers saying that 'bolder flavors' are an important driver when choosing cheese, it is crucial for plant-based cheese producers to create products that have bold, natural, balanced and authentic taste profiles as well as that real-dairy mouthfeel and texture – without the dairy.
Ready to learn more about how to overcome plant-based cheese challenges in your product? Make sure to download our full Filling the Plant-Based Food Plate e-book and, when you're ready, reach out to our experts at Edlong to leverage their expertise in creating delicious plant-based products.
---
Topics: Cheese flavorsDairy-freePlant-BasedVegan
Resource Type: Article