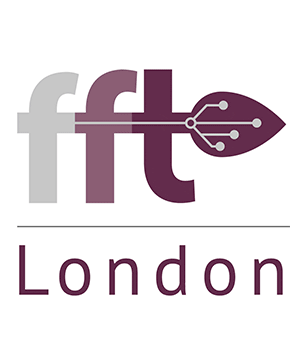 One of the best parts of our job is travelling to different trade shows, seeing old friends, making new ones, and demonstrating how Edlong flavors increase speed-to-market and make food and beverages better. Oh, and sharing great food. Lots and lots of sharing—such as at FTS, Future Food-Tech and Fi Europe.
FTS Mexico, 9.25-9.26
We flew down to Mexico City for the Food Tech Summit & Expo Mexico. This show features leading companies in the food and beverage industry from Mexico and Latin America, allowing them to present their products and services, share sensory experiences and showcase their innovations. This year's show attracted 17,000 food business professional. We not only got to talk about our products but offered many of those visitors some delicious samples: a delightful Vegan Cream Cheese (Queso Crema Vegano) with the characteristic profile of cream cheese; a Vegan Horchata, authentically indulgent yet with less sugar than a traditional beverage; and a flavorful Vegan Butter Flavored Cookie (Galleta Vegana Sabor Mantequilla).
Future Food-Tech London, 10.17-10.18
Some of our team members attended SupplySide West in Vegas, while others flew to the UK for Future Food-Tech at the Park Plaza London Riverbank. The latter, an annual, international summit, aims to accelerate new product development and address critical food industry issues. Edlong Applications Manager Anne Marie Butler spoke on an informative and entertaining panel during the first day titled "Taste, Texture & Nutrition: Ushering in the Next Generation of Alternative Proteins." We also featured our savory Edam-style cheese biscuits—crispy biscuits loaded with authentic Edam taste, yet were 100% vegan.
Learn more about Future Food-Tech London
Fi Europe, 12.3-12.5
In December, we'll be going to Paris, France for Fi Europe. The Food ingredients Europe show features the world's largest gathering of ingredient buyers and decision makers. Since its founding in 1986, more than 500,000 people have attended the show, which takes place biennially in a major European city. Using the theme of "The Art of Authenticity," at Fi Europe we'll showcase the distinct way our flavors create authentic dairy taste, particularly in clean-label and plant-based applications. We will feature some delicious demos—a clean label cheese spread made with Edlong® Simply Dairy flavors; a dairy-free and Halal white chocolate raspberry sushi dessert; and a vegan, allergen-free popcorn with do-it-yourself toppings such as sour cream and butter caramel. We're still finalizing our plans for Fi Europe but if you're attending, we hope we'll see you there (look for us in Hall 6 at booth #6J60).
Learn more about Food ingredients Europe (Fi Europe)
---
Topics: Edlong in the News
Resource Type: The Art of Flavor