Served with tortilla chips, French fries and even crudités, chili con queso has raised the standard for delicious cheesy condiments. Typically referred to as simply queso, this "unofficial dish of Texas" is anything but simple. It's the sophisticated relative of cheese sauces made with dairy ingredients, bulked up with starches. Real cheese is the primary ingredient, with diced chili peppers, tomatoes, onions, cilantro, spices and even ground meat added for color, flavor and heat. It's smooth, creamy, and most importantly, cheesy – however, it can also be costly to make…so, does decreasing commodity costs have to also cost quality or can dairy-based flavors savor the day?
In recent years, queso has made its way onto the menu of quick-service and fast-food restaurants, introducing mainstream America to this Southwest specialty. Condiment manufacturers have responded by developing retail products for the refrigerated dip department and the ambient snack food aisle.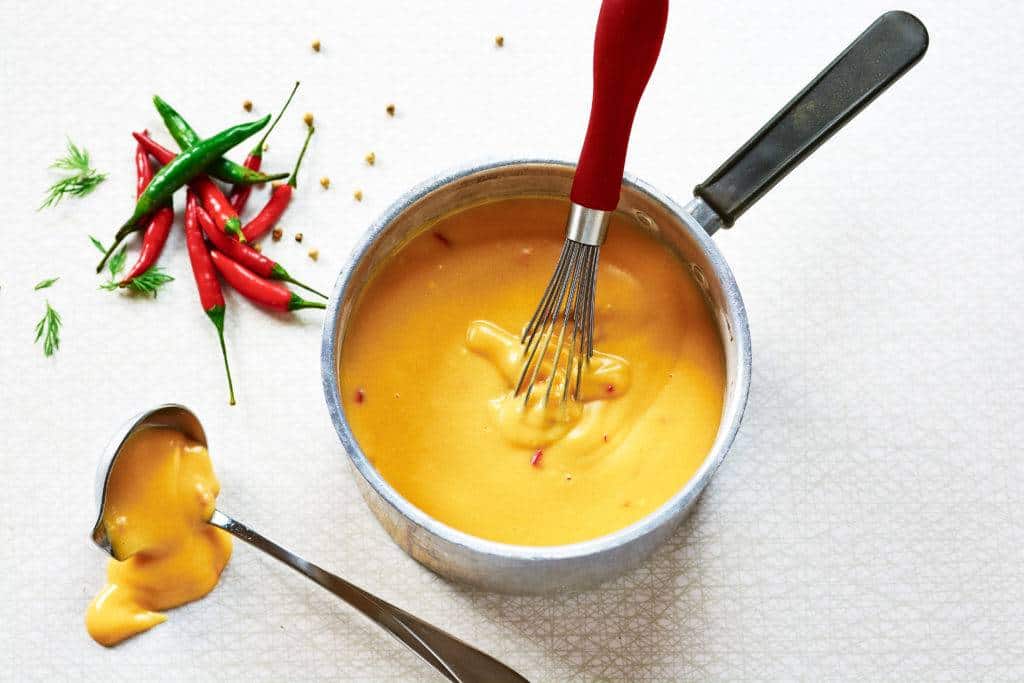 Creating Cost-friendly Quality Queso
Quality queso, as well as traditional cheese sauce, is typically made from one or more varieties of natural cheese, with Cheddar and Monterey Jack being the most common. Natural cheese usage levels vary, with some queso dips containing as much as 75% cheese, whereas sauces are usually closer to 50% cheese. The amount of cheese used impacts the flavor, texture, and viscosity of the finished product. It also influences price.
Edlong can help replace some of the real cheese, helping lower cost-in-use while at the same time enhancing cheese flavor – check out this case study to see how. These heat-stable flavors are safe for aseptic, hot-fill and retort products.
This content was originally published by Food Business News as part of the Dressings, Dips and Sauces: Delivering Dairy Deliciousness without Dairy Pricing article.
---
Topics: Cheese applicationsCheese flavorsCommodity reductionDairy flavorsDressings, Sauces, Dips
Resource Type: Article