"Waste not, want not!" is an old Irish saying that I think is becoming more relevant to today's food developers than ever before.
The food landscape and the demands of consumers are rapidly shifting, and as developers, the products we create need to reflect these changes. Most notable has been the widespread awakening of health and environmental consciousness among consumers worldwide.
In a four-country survey (USA, France, Germany, UK), McKinsey and Company found that 70% of consumers wanted to be healthier, and 50% of them (across all age groups) saw healthy eating as a top priority in acheiving that aim.
Additionally, in Kearny's annual Earth Day Survey, 42% of consumers said that they "nearly always" consider the environment when making their food choices, an 18% increase over the previous year. Interestingly, when asked who should bear the responsibility for shifting the market towards more environmentally friendly products, 54% of respondents pointed the finger toward food and beverage companies (food manufacturers).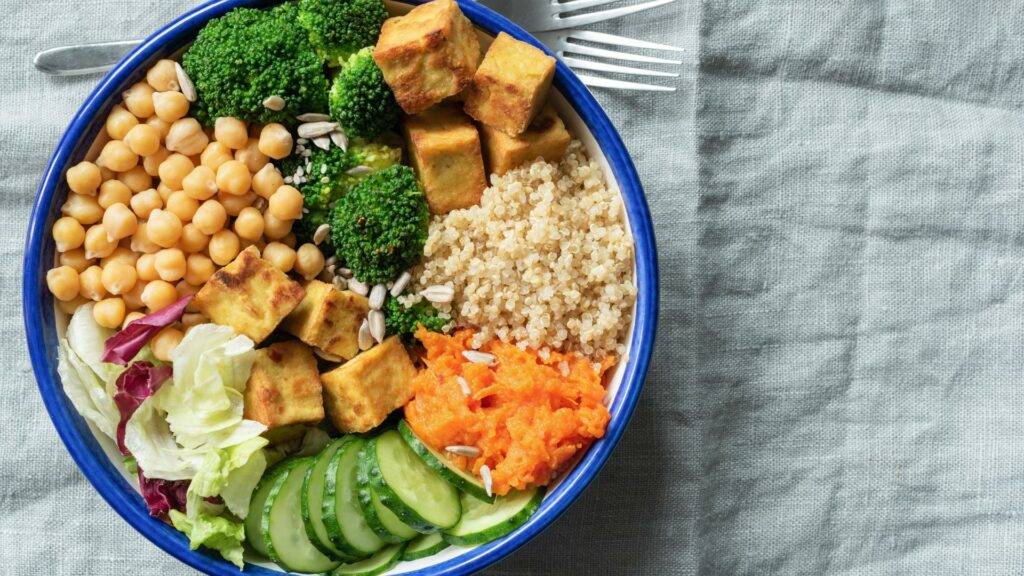 In response to these trends, both the better-for-you and the plant-based segments have cemented themselves as viable long-term solutions for developers eager to deliver products that promote personal and planetary health.
With the rise of these products, we've seen the introduction and utilisation of new, unique, and innovative ingredients. Each of these brings a taste all its own to your development. However, they also often come with what we would traditionally consider as "challenges".
Historically, when one of these ingredients brought an out of place or unexpected taste to a product, we would have referred to these as "off-notes", but what if they didn't have to be?
I think it's time we open ourselves up to the revolutionary thought that these "off-notes" could actually be opportunities. Rather than seeing them as inherently bad, you could instead find ways to strategically use them to benefit your development.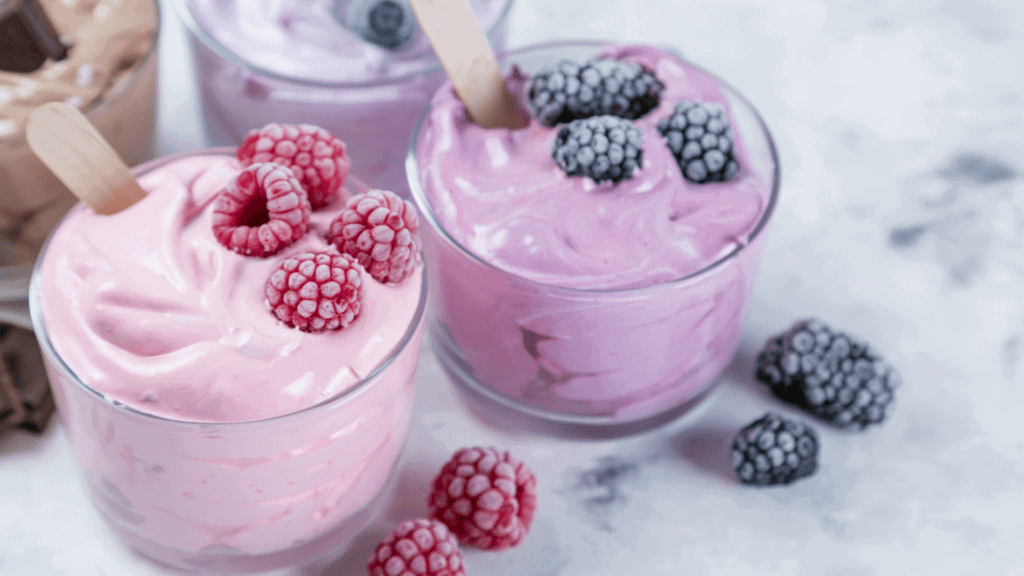 A Look at Traditional Masking
When it comes to masking off-notes in your product, the approach has usually been to cover up or "neutralise" the undesirable tastes of certain ingredients. Then, depending on your desired profile, you could bring in characterising or other flavours to help you reach your final taste targets.
For many applications, this may still be your best option. In a recent article Julie Drainville, Edlong Sensory Manager, explained in detail why our dairy flavours work so well for masking, especially for better-for-you products.
However, Drainville believes that plant-based, in particular, can be the perfect opportunity to try this different approach, "If you're dealing with things that are sometimes considered "off", instead of trying to cover them, you could try to work with and honor those ingredients by finding the right profile to blend and balance the off notes."
Potential Opportunities in Plant-based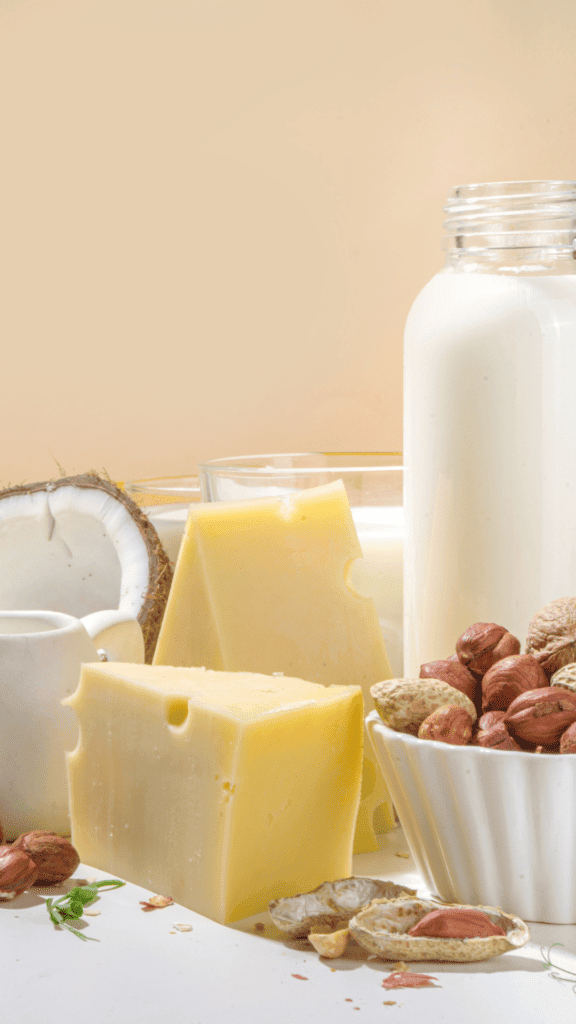 Plant-based dairy products are unique because you are often trying to create an authentic dairy-type profile without any actual dairy ingredients. As mentioned previously, you'll have to think carefully about what notes each ingredient brings to the table to achieve this.
Additionally, you may be looking to select ingredients that can optimise the nutritional value of your product, like protein. Yet, each type of protein (chickpea, fava, pea, etc.) not only present different nutritional profiles but unique flavours that may or may not be best suited for the end goal of your project.
How do you find the right profile to honour these ingredients? Let's see what this looks like in the common category of plant-based cheeses.
Cheeses
"A lot of plant-based ingredients like proteins, pea, for example, can present bitterness. That bitterness is tough to mask because it affects your overall taste," says Drainville. "So often, our solution is to use a cheese profile that typically already has some bitterness to it." She suggests that these ingredients may best be utilised in cheeses with nuttier profiles like a Swiss, Emmental or a Gouda."
Other plant-derived proteins like chickpea and fava bean continue to gain popularity and have become go-to alternatives for many new developments. These proteins have an inherent savoury note and could be perfectly suited in profiles such as Cheddar or Parmesan.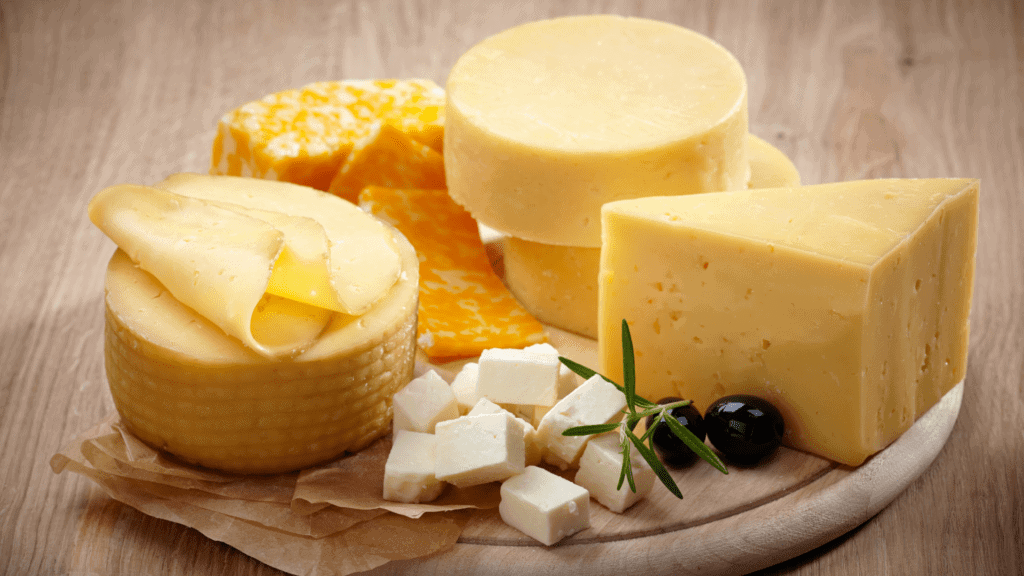 Drainville adds, "You also often find that a lot of vegetative-type ingredients can present earthy, musty, or mushroomy notes. But you can also find those notes in cheeses like Camembert, Brie or even some Bleu cheeses."
Our expert team can help you harmonise these ingredients and find the right profile for your product and your consumers.
Understanding Consumer Expectations
As always, making the most of these opportunities starts with understanding the expectations of your target audience. With the overall positivity and health halo effect around products viewed as "natural"[1], some developers are leaning into the "honouring" approach. This is most apparent in plant-based milks and their related products.
Milk, Ice Cream, & More
Plant-based milks have transformed from alternatives to go-to options for many consumers. With 40.6% of U.S. households purchasing plant-based milks, and an impressive 75.5% being repeat customers, these products now make up 15% of all milk sold. With numbers like this, it's easy to see why it is the #1 segment in the entire plant-based food industry.
While most of these products are used as direct replacements for dairy milk, many consumers have come to recognise the taste of these alternatives, like almond and coconut, as stand-alone products to be enjoyed in their own right.
Another ingredient that comes to mind is the rising urban latte superstar: oat. In the past, many have tried to neutralise its taste to line up with dairy milk expectations. However, developers who have embraced the sweet, grain notes are now seeing tremendous success in beverage and dessert/novelty applications.
Leveraging the natural tastes of these ingredients can also help to create endless innovative sweet and indulgent flavour offerings for products like ice creams, yoghurts, and coffee creamers.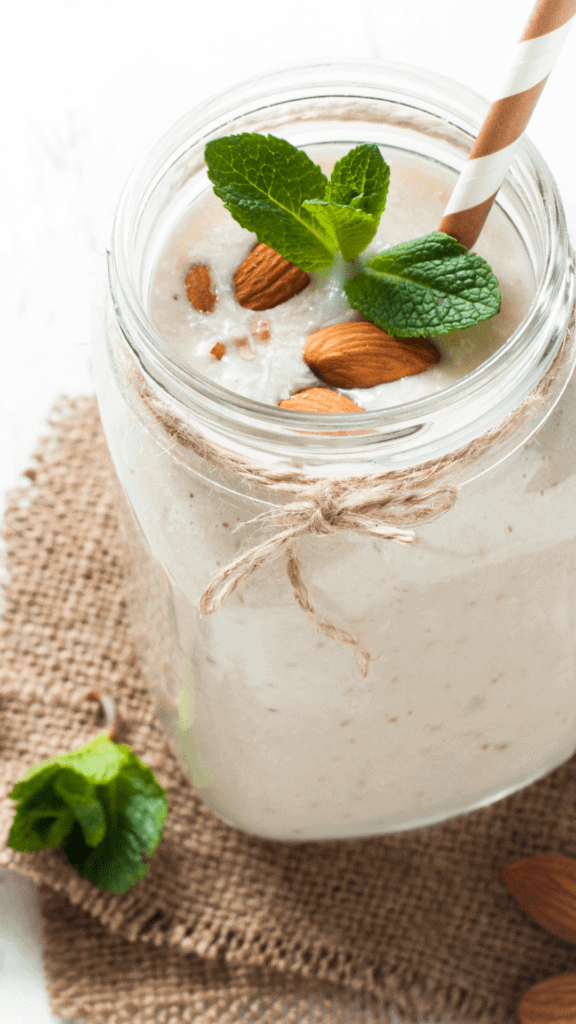 Whatever your application, I think it's time to honour the wisdom of that old Irish phrase and embrace the natural taste of your ingredients. With over 40+ years of experience as leaders in dairy-free flavours, our team can help turn these 'opportunities' into exciting products your consumers will love.
Looking for a solution to harmonize off-notes in your product? Contact our global team of R&D experts today!
About the Author: Emily Sheehan, Applications Manager, EMEA
Hi! I'm Emily Sheehan. I'm the Applications Manager, EMEA at Edlong, and my job is rooted in creating exciting new possibilities for our people and processes. It's inspiring to reflect on how much Edlong has achieved and even more amazing to be involved in such thoughtful innovation. We enjoy pushing boundaries in food and flavour, and we welcome everyone in the food industry to join us. If you're in need of expertise or inspiration, I'd love to collaborate and help you design flavour solutions that resonate with consumers!
---
[1] Innova Consumer Survey – Natural Ingredients as Food Flavors
---
Topics: Masking & mouthfeelPlant-Based
Resource Type: Article
Resource Region: EUUS