Our experts were on the show floor at some of the food and beverage industry's top events so far this summer gathering trend information and insights. From the NRA's Restaurant Show and the ADS Technical Conference to the IDDBA and Clean Label Conference as well as the NY Future Food Tech show, Montreal IFT Suppliers Night, and more, our team has been busy this summer. Read on for their top takeaways!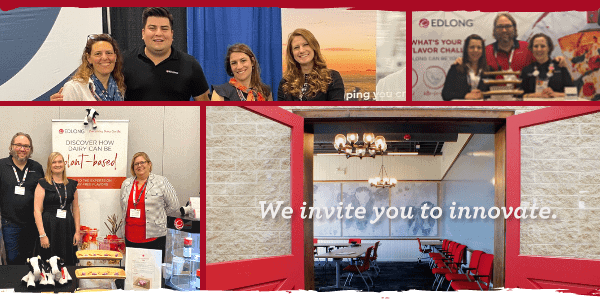 Key Insights from F&B Industry Shows
Taste, more than ever before, is the main focus for developers. If a product is healthy but not delicious, it won't make it in the marketplace at this stage in the game.
The alternative dairy space is full of innovation with companies pushing forward leveraging cell-based cultured and fermented technologies.
The plant-based meat/seafood space is continuing to expand with unique products that each offer different benefits and challenges.
Breading and dairy-free dipping sauces for plant-based and cell-based meats are leveraging dairy-free dairy flavors to help them differentiate and excel when it comes to taste.
Many popular retail brands are leveraging food service as their next platform for growth.
Innovation continues around alternative cheeses and spreads, with cream cheese actually being more prominent than cheese.
Opportunity remains for alternative dairy products to recreate authentic dairy taste by using dairy-free flavors. However, more and more developers in the space are looking beyond replication towards innovation in creating great tasting eating experiences not focused on replicating a real dairy or meat product. Check out this recap of the FFT NY show for more.
Learn more about our upcoming events and see where you can catch us at a booth on our News & Events page.
---
Topics: Uncategorized