Dairy can be surprising! Nothing says fresh like a citrusy sweet treat as the days start to warm up. Check out this Dairy-Free Lime and Gin Coconut Macaroons recipe from our own Ashley Sabo, Senior Food Scientist in our Applications Lab.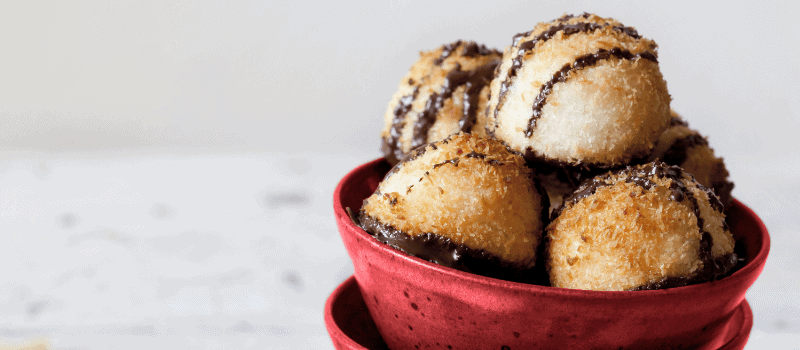 Lime and Gin Coconut Macaroons
Ingredients
4 large egg whites
2/3 cup sugar
3 tablespoons gin
1-1/2 teaspoons grated lime zest
1/4 teaspoon salt
1/4 teaspoon almond extract
1 package (14 ounces) sweetened shredded coconut
1/2 cup all-purpose flour
8 ounces white baking chocolate, melted (like: Nestle Toll House Allergen Free White Morsels)
Method
STEP 1
Preheat oven to 350°. Whisk the first six ingredients until blended. In another bowl, toss coconut with flour; stir in egg white mixture.
STEP 2
Drop by tablespoonfuls 2 inches apart onto greased baking sheets. Bake until tops are light brown, 15-18 minutes. Remove from pans to wire racks to cool completely.
STEP 3
Dip bottoms of macaroons into melted chocolate, allowing excess to drip off. Place on waxed paper; let stand until set. Store in an airtight container.
Dairy-Free Lime and Gin Coconut Macaroon Recipe Nutrition Facts: 1 cookie: 133 calories, 7g fat (6g saturated fat), 0 cholesterol, 67mg sodium, 17g carbohydrate (15g sugars, 1g fiber), 2g protein.
The subtle taste of dairy can bring a baked treat to life, adding flavor and richness to both dairy and dairy-free applications. See how we help our customers create delicious bakery products for consumers everyday!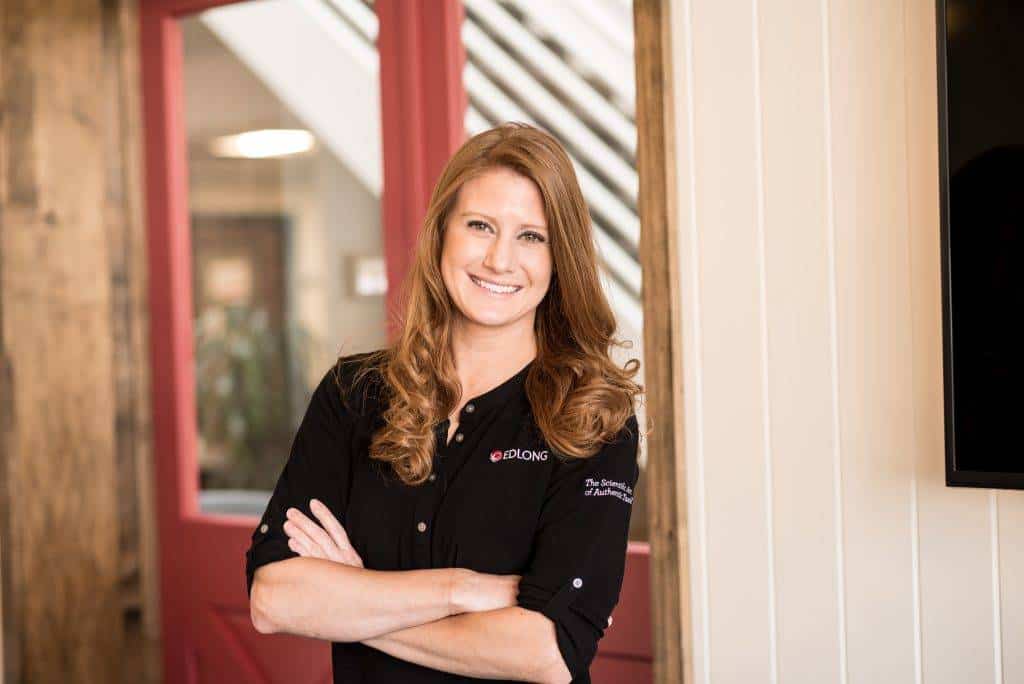 Ashley Sabo is an R&D Senior Food Scientist at Edlong, working in the Applications Lab on customer projects ranging from vegan and dairy-based products in categories from bakery to snacks. Ashley has a degree in Agriculture Economics from the University of Kentucky, a degree in Culinary Arts and Baking and Pastry from the College of DuPage, and is currently working toward a Master in Food Science from Washington State University. While attending the College of DuPage, Ashely was part of the culinary team that won the American Culinary Federation IL State Competition for two consecutive years. She is also a member of the RCA.
---
Topics: BeveragesCream flavors
Resource Type: ArticleRecipe