Bakery product developers have long searched for ways to bring the "wow" factor back into their vegan or plant-based dairy-free bakery products, especially in fortified ones. However, by using the right flavors for dairy-free bakery products at the right levels and in the right combination, this doesn't have to be the case!
Dairy-free flavor solutions for baked goods can bring back some of the richness and authenticity that is lost when dairy is replaced by other ingredients. In fact, dairy flavors – yes, even the dairy-free flavors – are inherently good at masking certain off-notes caused by ingredients used for fortification.
Sharing her insights in our most recent Q&A on how to find sweet success when developing dairy-free bakery goods and sweets is our own Senior Applications Specialist in the EU, Susan O'Shaughnessy.
Susan, can you please share with us some of the challenges developers of baked goods face when developing dairy-free baked versions?
When we think of premium bakery, we all tend to think of buttery, egg-enriched, indulgent cream-based fillings – I know I do. As bakers move into the plant-based space, they are faced with the challenge of not only replicating the taste of these dairy ingredients but also their functionality to create products that stand out in terms of taste, texture, and mouthfeel.
Our global Edlong Applications team is routinely engaged in customer projects related to butter replacement in baked products using plant-based fats; however, simply introducing a flavor often does not go far enough. Our Applications scientists have experience using different fats so that when we are introducing a butter flavor, we are also considering the mouthfeel of the end-product and using fats which mimic the same melt profile as butter itself. This not only impacts the mouthfeel but also the way in which the flavor is delivered. Our flavor library also includes regional butter profiles from around the globe to make sure your products tastes authentic to the market in which its launched or representing.
A more challenging aspect of butter replacement is encountered when looking at laminated products. In this case, the flavor must withstand double processing where the fat being used is flavored first and must then survive the processing and baking steps where flavor can be lost easily if the levels and flavor – or flavor combinations – are not correct. We offer solutions with the ability to withstand almost any storage and processing condition – from frozen, chilled, and ambient to pH-sensitive and even heat-stable flavors. Our R&D experts know how to use these flavors to deliver richness, depth, and off-note masking as well as to impart the authentic taste of dairy to the full spectrum of baked goods, including fat- and sugar-reduced applications.
Are there certain products that are more difficult to reformulate or develop than others?
Products which traditionally rely on the functionality of eggs pose one of the most complex challenges. The multitude of proteins in the yolk and albumin – which vary in solubility, structure, and effect on the characteristics of baked goods, from emulsification, structure, leavening, and moisture to color when subjected to temperature changes – mean that replacement ingredients will vary depending on the product and may require a combination of ingredients. In our Edlong Applications Lab, we are often challenged to look at such products and there is no one-size-fits-all solution.
Our scientists will first look at the functionality piece before choosing the ingredient(s) to work with in order to produce an end-product comparable to that baked with eggs. Once this piece is done, the major obstacle to overcome is taste. Many ingredients, such as pea protein, result in bitter or astringent off-notes. Our Edlong flavor solutions can be used here to mask unfavorable notes and build richness back into the product.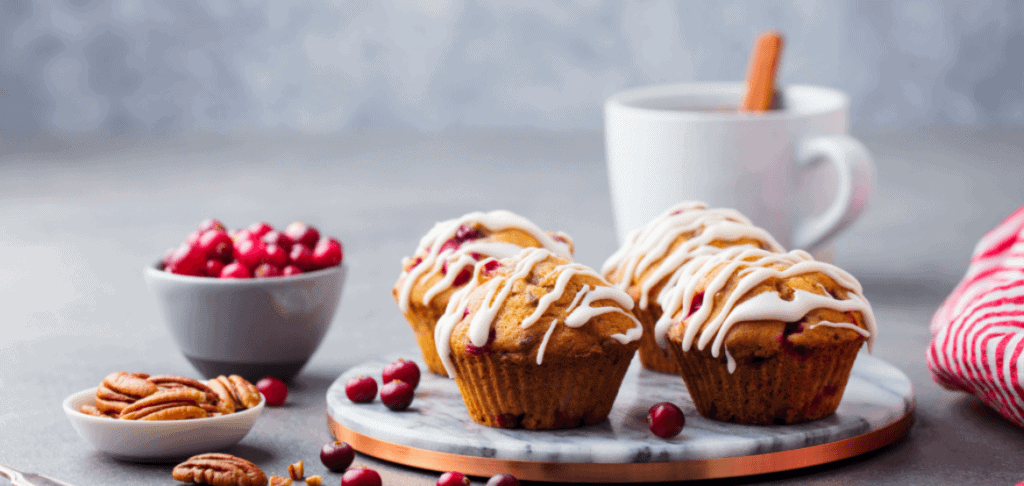 How can masking flavors help in dairy-free baked goods and sweets? How are these flavors typically used and declared on a label?
Masking flavors are used to neutralize off-notes caused by many functional ingredients such as plant-based proteins. At appropriate levels and in the right combinations, these flavors will eliminate the unfavorable notes without introducing a distinct flavor of its own. For example, we work with many customers whose products are based on coconut to replace the dairy. At certain levels, coconut can become soapy at the end which, as you can imagine, is unpleasant. In cases such as these, the producer will often want to eliminate this note – but, unlike in some plant-based products, they don't actually want the product to mimic dairy but instead want it to retain its signature coconut taste.
While we have a number of specific masking flavors, our Applications lab also has a vast depth of knowledge and the ability to leverage our portfolio of dairy flavors – which at the correct levels can effectively mask without even imparting the dairy taste. Thus, we can tailor make custom solutions depending on the ingredients used and the desired end flavor profile. Like all flavors in our library, they are declared as 'Flavor' on the label; Natural, Artificial, or Natural & Artificial depending on the flavor used and the customer requirements.
What are FMPs and what do they do?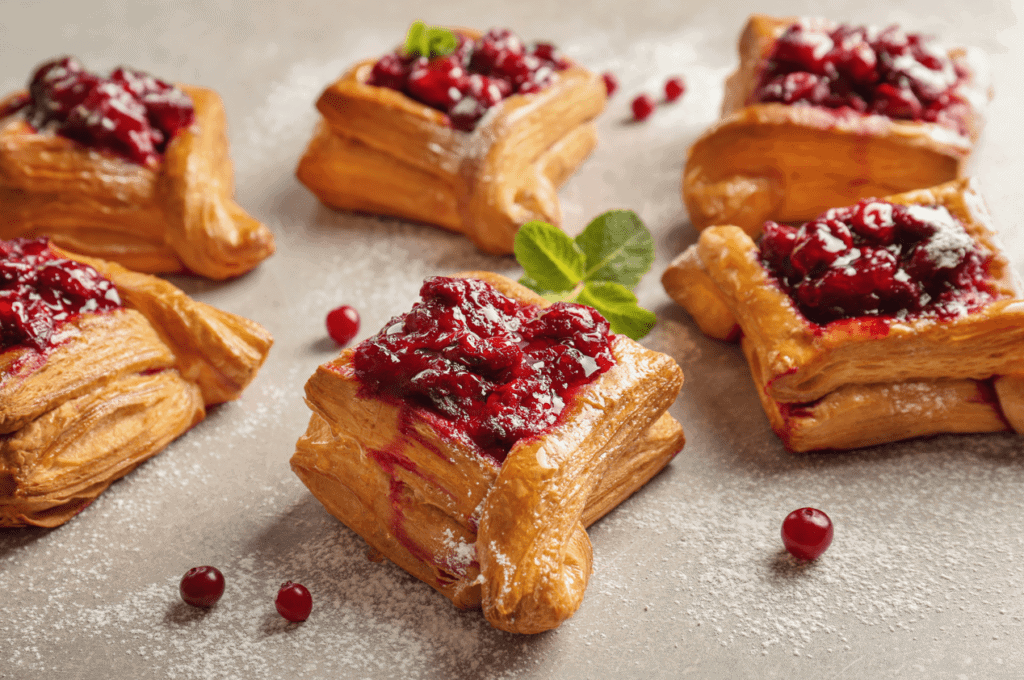 FMPs means Flavorings with Modifying Properties. They modify flavor attributes of a product by masking off-notes, increasing or decreasing specific flavor characteristics or changing the way in which flavor is delivered, and therefore perceived, by the consumer without impacting a specific characteristic flavor of their own.
We are continually challenged in masking when we work with plant-based products. This is not only in the case for bitter or astringent off-notes but also where a formulation is giving a distinctive savory or earthy note that does not fit with the intended flavor profile, particularly in sweet bakery products. By first eliminating these notes, we can build the flavor more effectively where additional profiles are required. Furthermore, as producers remove animal-based ingredients, they often loose mouthfeel, richness, balance, and depth.
Again, we have a range of flavors that can build this back into products and, if required, can do so without imparting a distinctive dairy note. We been actively involved in the development of a number of oat-based products in this scenario where we have successfully improved the mouthfeel while retaining the signature oat taste desired.
What flavors for dairy-free bakery products does Edlong offer that are used for more than just a characterizing flavor?
Edlong is the expert in developing dairy and dairy-free flavor solutions for plant-based applications. We provide a wide range of dairy flavor profiles which are free from dairy that can be used in both sweet and savory applications, but that's not all. As already mentioned, we have flavors that can be used purely to mask undesirable flavors. We have experience working on bakery products that use pea protein, which due to its functional properties particularly when it came to egg replacement, that needed the bitter notes masked. We are also beginning to see an increase in the use of chickpea protein in bakery products such as pizza bases, muffins and fillings. While less bitter than pea protein the savory beany notes that come through often fight against the intended end flavor profile of the product.
As plant-based products continue to grow in the marketplace, producers are increasingly looking to develop and offer healthier products in the space. When we think of bakery, we expect high sugar levels and, thus, reduced-sugar products in conjunction with dairy-free are becoming more popular. We have a range of sweetness enhancement flavor solutions which naturally lend a subtle, clean taste profile and a lingering sweetness. These are simply labelled as 'Natural Flavor' which allows brands to avoid the less attractive mention of 'sweetener' on product labels. We've used these flavors to reduce sugar levels in baked products such as muffins and sponge cakes. They are also effective in savoury baked products where the sugar is not only adding a subtle sweetness but also balancing out the flavor of other ingredients such as herbs and spices. This has worked particularly well in both cheese scones and crackers.
Edlong also carries a range of cultured flavors. We use these a lot in plant-based yogurts, for example, but have also used them in combination with butter flavors and milk flavors in scones and bread to mimic the taste of products made with buttermilk like soda bread and pancakes or products traditionally made with yogurt or sour cream such as muffins, cupcakes, and sponges.
Many Edlong flavors, particularly in the butter, milk, and cream categories, go beyond flavor impact and create richness and mouthfeel. We recently worked on a project developing plant-based brioche products which included fillings such as custard and curds. The flavors were used in both the brioche dough and in the bake stable fillings. The butter flavors in the dough were used to mimic the enriched profile of traditional brioche while the cream flavors gave depth and richness to the fillings.
Ready to create crave-worthy dairy-free bakery products? Reach out to our team of global R&D experts today!
Susan O'Shaughnessy is a Senior Applications Specialist for Edlong in our Ireland office. Susan has been with Edlong since 2018, has a BS in Food Technology, and has over 20 years of experience in the F&B industry.
---
Topics: Better For YouClean labelCulinary indulgenceDairy-freeDessertsPlant-BasedSnacks & bakerySweet dairy flavorsSweet SpotVegan
Resource Type: Article