At Edlong, we don't just talk Diversity and Inclusion, we live it everyday. And what better way to celebrate it than through tastes from our teams around the globe as they celebrate the Holiday Season. The taste of the holiday season means different things around the world, and we all show our holiday spirit in different ways.
As the world celebrates the season together – but in a beautiful diversity of different ways – the sweet and indulgent regional tastes of the season that are baked into treats around the globe bring comforting, nostalgic familiarity and joy. And decorations in celebration, like those lighting up our Edlong offices and gatherings around the globe, bring smiles to faces near and far. What traditional tastes and traditions do you revel in this time of year?
Feliz Navidad From Our Edlong Mexico Team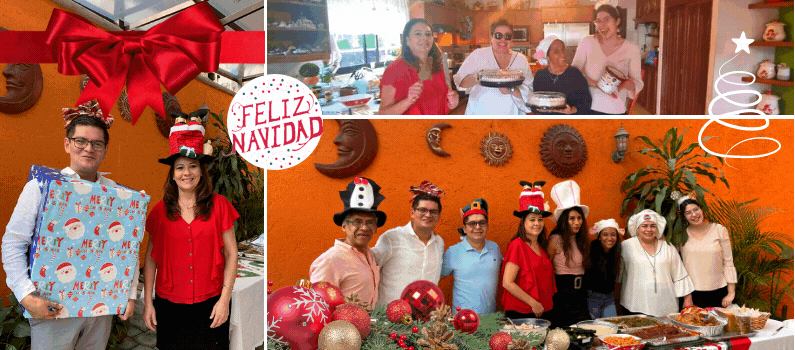 The Edlong Mexico team gathered on December 10th (after ensuring negative COVID tests) to celebrate the holiday season. They exchanged gifts and shared a traditional holiday meal, including desserts like our LATAM Applications Director & Junior Flavorist Alicia's Pastel de Tres Leches.
The cake is made with three kinds of milk, as the name suggests, which are mixed together and then poured over a fluffy yellow or white cake. Alicia suggests "decorating it in red and green colors for Christmas, or adding fruit atop it like fresh strawberries or cherries to give it a little something extra." She also noted that in treats like this, Edlong's flavors can provide sweetness enhancement, or even be used to create dairy-free versions of this famous dessert using our authentic milk flavors.
Holiday Pastel de Tres Leches Recipe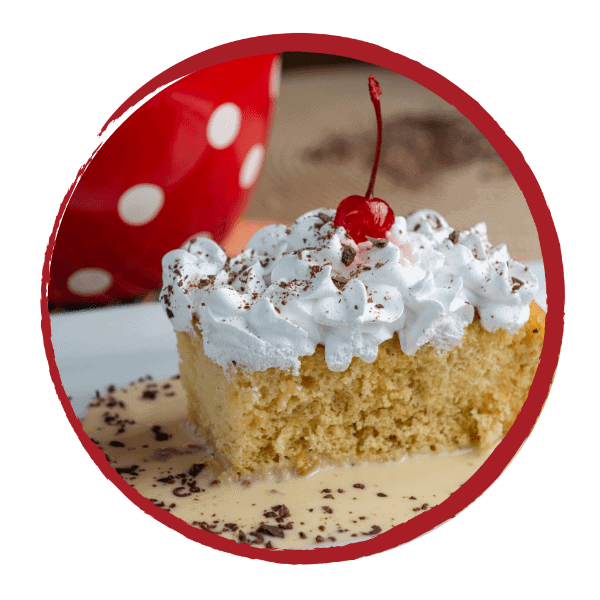 Use White or Yellow cake Mix and bake following the instructions on the box. After baking it, make sure to let it cool very well.

Prepare the Milk Blend as outlined below:
(1) Can of Sweetened Condensed Milk (375 g)
(1) Can of Evaporated Milk (360 g)
(1) Can of Whole Milk (use can from Evaporated Milk to measure)

Want to really boost the yum factor? Alicia suggests adding Edlong's Natural Vanilla flavor powder at 0.10% to give it a little something special.
3. Cut the crust off the top of the cake and slice the cake across the middle into two equal sized layers.
4. Place one of the layers in a tray and soak it well in the milk blend.
5. Add a layer of whipped cream on top of the soaked bottom layer of cake.
6. Place the top layer of cake onto the whipped cream layer and cover the top (or all) of the cake to cover it. Decorate as you like (Alicia highly recommends fruits like cherries or strawberries).
7. Refrigerate overnight, serve, share (if you can bring yourself to do it), and enjoy!
Holiday Wishes From Our Edlong Ireland Team
The Edlong Ireland team also gathered together on December 17 for a night out celebrating the holiday spirit. We were even lucky enough to have our EU Senior Applications Specialist Susan O'Shaughnessy share her recipe for traditional Irish mince pies and brandy cream.
Mince Pie & Brandy Cream Recipe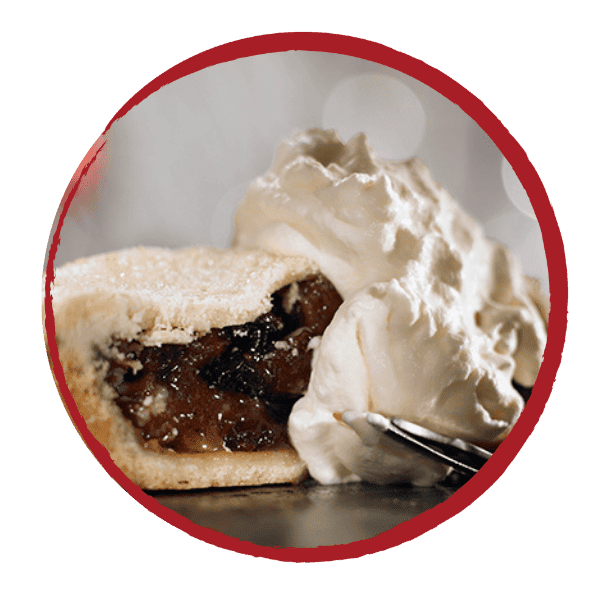 While the recipe Susan provides here is a traditional version, she added "If you really want it to be totally traditional, use beef suet instead of vegetable!" This dessert features customary seasonal seasonings like clove and hints of citrus juxtaposed against a rich savory suet and a sweet, buttery baked crust.
Fun fact, Brits buy around 370 million of mince meat pies every December to celebrate the season – and this doesn't even include how many are homemade and shared!
And you can't forget the accompanying Brandy Cream topping to enjoy alongside your mince pie. While brandy butter would traditionally be served with mince pies and Christmas pudding, this brandy cream recipe is a favorite that many prefer. See below for Susan's recipe. Susan noted that "Brandy cream is simply heavy cream, brandy and icing sugar." Just whip together the below and serve:
• 110g butter
• 225g icing sugar
• 2 tbsp brandy
Holiday Wishes From Our Edlong US Team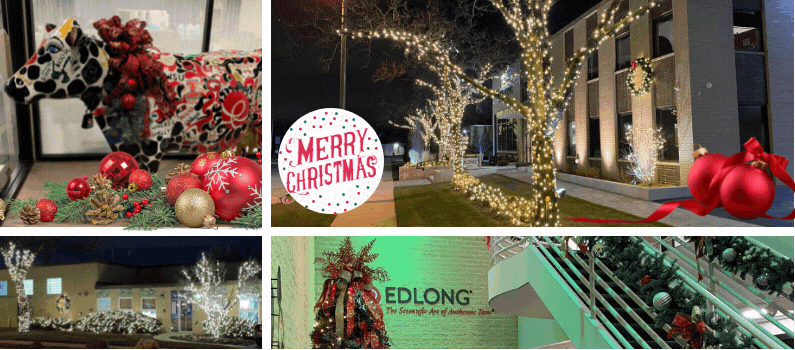 With the US being a melting pot of cultures, traditional holiday meals and celebrations certainly vary from family to family. While the Edlong office was decorated for the season, unfortunately rising COVID cases in the States kept a gathering from taking place this year. But that didn't stop recipe swapping and holiday wishes among the team. In fact, we just received this traditional Goan Christmas Milk Toffee recipe from our Chief Innovation Officer Mervyn Louis de Souza.
Milk Toffee Fudge Recipe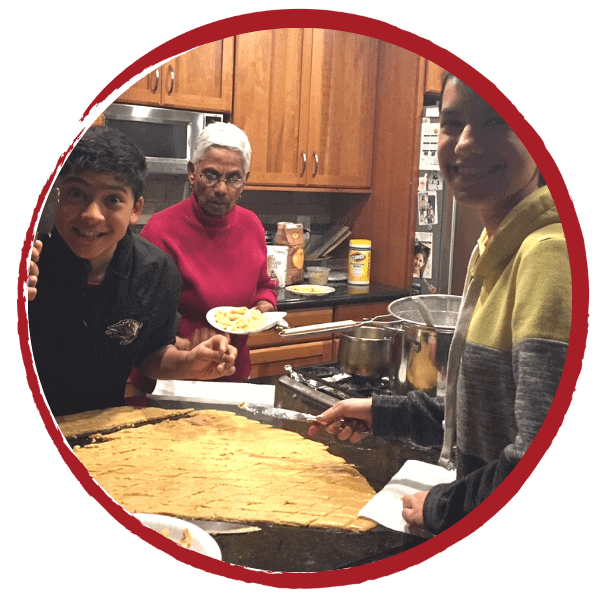 The recipe he shared is a holiday tradition in his household that not only brings together generations but has been passed down for them. He mentioned "this recipe is a great example of the authentic dairy profiles, like cooked milk and caramel, that Edlong can help food manufacturers bring to their products – including dairy-free ones!"
While this post share Christmas celebrations from our team around the globe, we also wish those celebrating other holidays this season equal happiness and cheer. So from the Edlong Family around the globe to yours, Happy Holidays and wishes for a healthy and prosperous New Year!
Ready to bring authentic dairy profiles to your applications? Contact the global Edlong R&D team today!
---
Topics: Dairy flavorsDairy-free
Resource Type: Article