Consumers are demanding more from companies than ever before. This is especially true when it comes to what they are willing to put in their grocery carts and even more so on their dinner plates.
Sure, taste is still king (and always will be), but for developers looking to compete and grow in today's marketplace, creating a delicious product is only half the battle.
Between consumers clamoring for healthier options, the meteoric rise of plant-based, and an insatiable appetite for novelty, innovation has become the name of the game for most developers.
This is why who you partner with matters.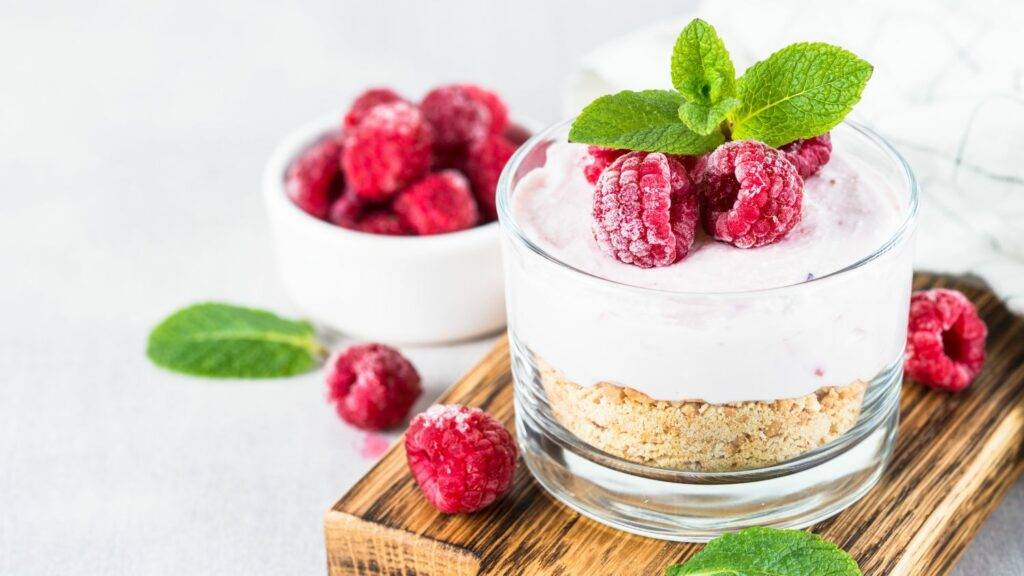 For over a century, our customers have known one thing for sure, when it comes to everything dairy (and dairy-free) can be, we are the experts. Making your product taste great is what we do best.
But as I've already stressed, companies need more than that from their suppliers, and with Edlong, you get more, a lot more.
Moving at the Speed of Innovation
In an earlier article, Anne Marie Butler, Edlong Global Director of Strategy & Innovation, discussed how food innovation now has an unprecedented "need for speed".
With many companies working to drastically reduce their development timelines, not only is there pressure to get products to market fast, but it necessitates that you get them right the first time.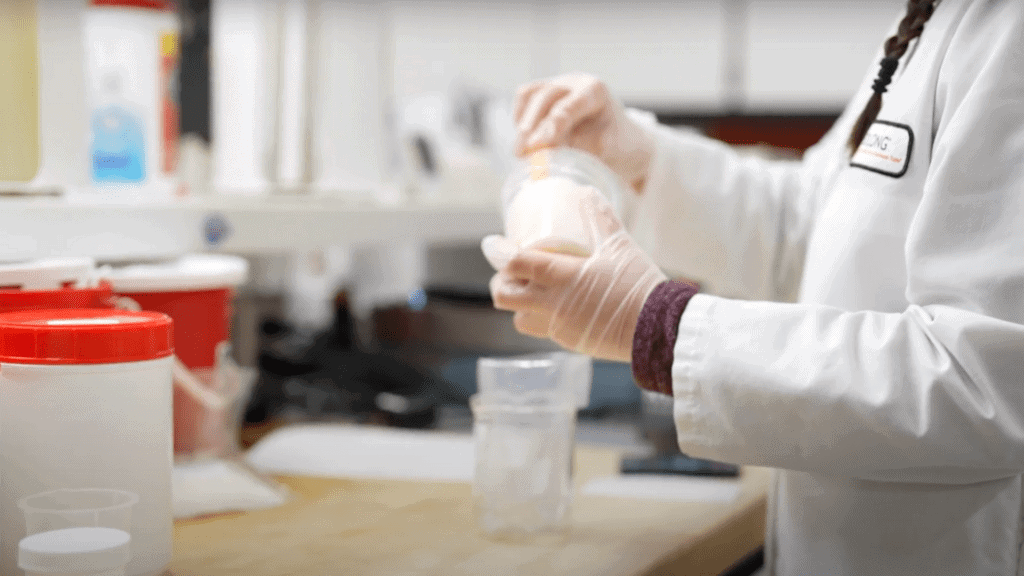 Failure to get a product right out of the gate can be devastating and ultimately could end up sinking any chance of success for future iterations.
In this market, time really is money, and with many companies not having enough of it to go around, unnecessary trial and error is an expense you can't afford to have.
This is where partnering with Edlong can make all the difference.
The Edlong Difference
While some companies offer products or services, we focus on providing complete solutions.
Of course, that starts with our flavors, but as an independent and privately held company, we are able to allocate and invest our resources in ways that others simply cannot.
We can offer more of what is needed to decrease your development times and associated costs, getting your product from the bench to store shelves faster than you thought possible.This difference comes down to one word: collaboration.
Redefining Relationships: A Focus on Collaboration & Partnerships
One of the things that attracted me to Edlong when I first came on board as CFO was Edlong's unique approach to turning each customer into a collaborator.
By coming together and working on a shared problem, things get done better, faster, and more efficiently, saving you time and money; increasing your product's chance of success.
Our Resources are Your Resources
As partners, we are just as invested in the success of your development as you are, meaning our resources are your resources.
We seriously mean that.
From our specialized services like sensory analysis and market research to opening our doors and letting our customers use our facilities, we give you the information and tools you need to make the best products possible.
In addition to expediting your development timeline, our onsite production facilities can help you maximize value in both the short and long term.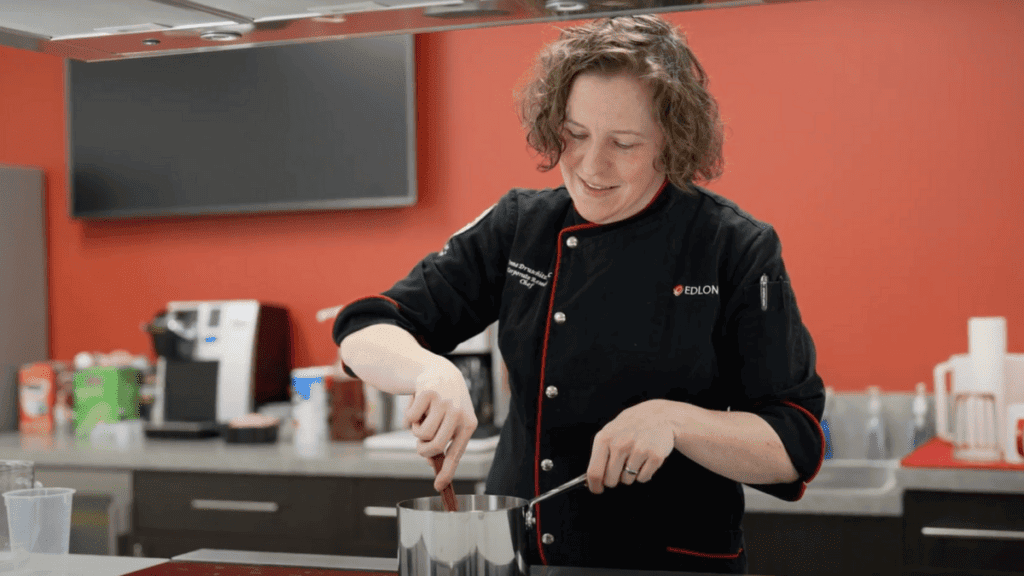 Our independent manufacturing capabilities give us the agility and ability to allow for smaller MOQs (minimum ordering quantities), letting your orders grow with the success of your product. From pilot scale runs to supermarket staples, we've got you covered.
Moreover, our team can work with you to optimize your orders to help shore up your supply chain and control costs in times of market volatility.
But perhaps the most valuable resource we have to offer our customers is our people.
The Power of Our People
A large part of taking a long view towards how you allocate resources is not about what you invest in but rather whoyou invest in.
That's why I can say with confidence our emphasis on problem-solving and empowering our partners to reach their full potential isn't just lip service; it's our culture.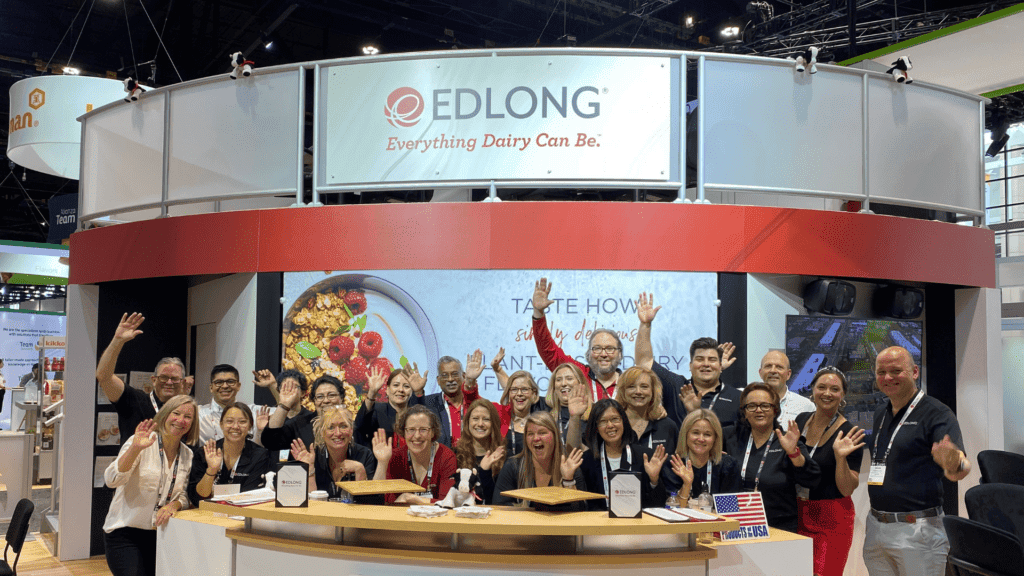 Likewise, as a truly global company, cross-functional and constant collaboration ensures a more holistic and personalized understanding of your problems. From sales and R&D to manufacturing and customer service, each member of our international team is working to contribute to your product's success.
Whether it is working side-by-side with our R&D team to overcome challenges and iterate in real-time or leveraging our global expertise to meet regulatory compliance and documentation requirements, our people are here to be your people.
Above all, we're here to listen.
With our balanced approach, we help you tackle today's challenges head-on. Working together to innovate solutions for tomorrow and create delicious products your consumers won't be able to get enough of.
About the Author: Brenda Dehart, Chief Financial Officer & Integrator at Edlong Flavor Solutions
Hi, I'm Brenda Dehart! I'm the Chief Financial Officer & Integrator at Edlong. With over 30 years of experience in the food and beverage industry, I help businesses grow, optimize, and find beneficial financial solutions. My extensive acquisition background alongside my managerial experience and understanding of food science has allowed me to support customers as they seek to stabilize and grow their businesses.
From pricing a prototype to understanding financial parameters, I'm the partner for the job. I care about my teammates and our customers, ask cost-effective questions, and I get things done with your best interest and goals in mind.
Your business's next era of excellence is on the horizon. I'd love to help make it as successful as possible!
---
Topics: Dairy flavorsValue-Driven
Resource Type: Article
Resource Region: US