By Laurette Rondenet, Edlong President & CEO
Growth in the plant-based food and beverage space has been outpacing total food sales at an incredible rate. Sales of plant-based foods grew 54% between 2018 and 2021; which is 3X faster than total retail food sales over the same period[1]. Today, more than 42% of US households buy plant-based milks[2], which means alternative dairy products are no longer just on the shopping lists of vegetarian and vegan households. They are now mainstream fare, opening opportunities for innovation through collaboration with flavor companies, ingredient suppliers, and even research partners to develop products at a higher level than ever before.
Fueling the Flame for the Future: Collaboration as a Catalyst
The fuel behind this growth is a new breed of entrepreneur focused not just on meeting consumer demands but with a mission to increase the number of plant-based foods in their daily diets. And these plant-based "upstarts" have brought a whole new spirit to the product development process.
Maybe it's because they are mission-driven or maybe it's because they are entrepreneurs — probably a combination of both — but these professionals are pragmatic and cooperative in ways that are new to the CPG industry. It's a beautiful spirit that brings developers in close partnership with their suppliers and other partners throughout the R&D process, from flavor companies and ingredient suppliers to research firms and beyond.
How Can Flavor Companies Tackle Taste Through Teamwork
At Edlong, these developers come through our doors and work shoulder-to-shoulder at the bench with our Application Scientists, Flavorists, Sensory Scientists, and Chefs. They know that to get the average consumer to choose their food over others, it must be of the highest quality. And they've figured out that the surest way to deliver that is through collaboration.
"More than any other factor, taste drives product success…"
More than any other factor, taste drives product success—and there are huge taste challenges when working with plant-based proteins and new processing technologies that flavor companies can tackle for developers. These entrepreneurs are willing to iterate as much as it takes to get it right. ALOHA CEO, Brad Charron told Forbes[3] that it took 56 iterations to get their Chocolate Sea Salt protein shake ready for consumers. We see that level of commitment across the plant-based industry because it's what it takes to keep consumers coming back. Getting it "right" from the start pays off exponentially, saving developers time and money later.

Sourcing Suppliers for Successful Solutions
It's no surprise that food manufacturers expect a high level of commitment from their suppliers, as well. As one of the few independent flavor companies, we have always collaborated across the industry to develop solutions for customers; but working with plant-based developers has pushed us to up our collaboration game even further as they come to us to bring other suppliers to the bench as part of a comprehensive solution team. Being a player in the dairy-free space for over four decades, this experience has given us unparalleled expertise that we leverage to help our customers find the right suppliers and partners for their specific project.
"Customers who develop products collaboratively from the start can reduce their time to market by as much as six months."
The result of this unique combination of tenacity and collaboration? Higher quality, better tasting products which get to market faster with greater success. In our experience, customers who develop products collaboratively from the start can reduce their time to market by as much as six months.
Faced with this, traditional CPG players are recognizing that they must take a page from the playbooks of their entrepreneurial, mission-driven competitors. We see this most when it comes to plant-based development within traditional CPG companies, but an openness to collaboration is increasing across the industry; it must for CPG brands to remain competitive.
Disruption Rarely Happens in A Vacuum
We are currently seeing evidence of increased collaboration demonstrated by the overwhelming reception of the "Plant-Based Pro Series"—an informational program on plant-based product development designed specifically for plant-based developers seeking to leverage partners to innovate faster and better. R&D and product professionals across the industry have already signed up for the first webinar in the program, which is all about collaboration in plant-based product development, featuring an expert panel of several companies that collaborate regularly on development: AAK, Olam Food Ingredients (ofi), Ingredion, NIZO, Mattson, and Edlong.
I am not surprised by the desire of our scientists and product developers to collaborate. As a Food Scientist myself, I have always been inspired by being at the bench with others, working together to innovate and develop solutions. Disruption rarely happens in a vacuum. The willingness to be open and think outside of the typical "box" is crucial to the next generation's ability to transform this industry.
I am also not surprised that these changes in our industry are being sparked by mission-driven leaders with a desire to leave a legacy that makes a difference in the lives of others. My hope is that their example will get more leaders across the industry thinking about owning their legacy. Doing well by doing good is possible. These plant-based entrepreneurs are living proof. Consumers are more and more driven by the values behind the brand. This new way of collaborating is diversity and inclusion at its finest, bringing the best minds in the industry together to the table behind one product. We are honored to be a part of the conversation.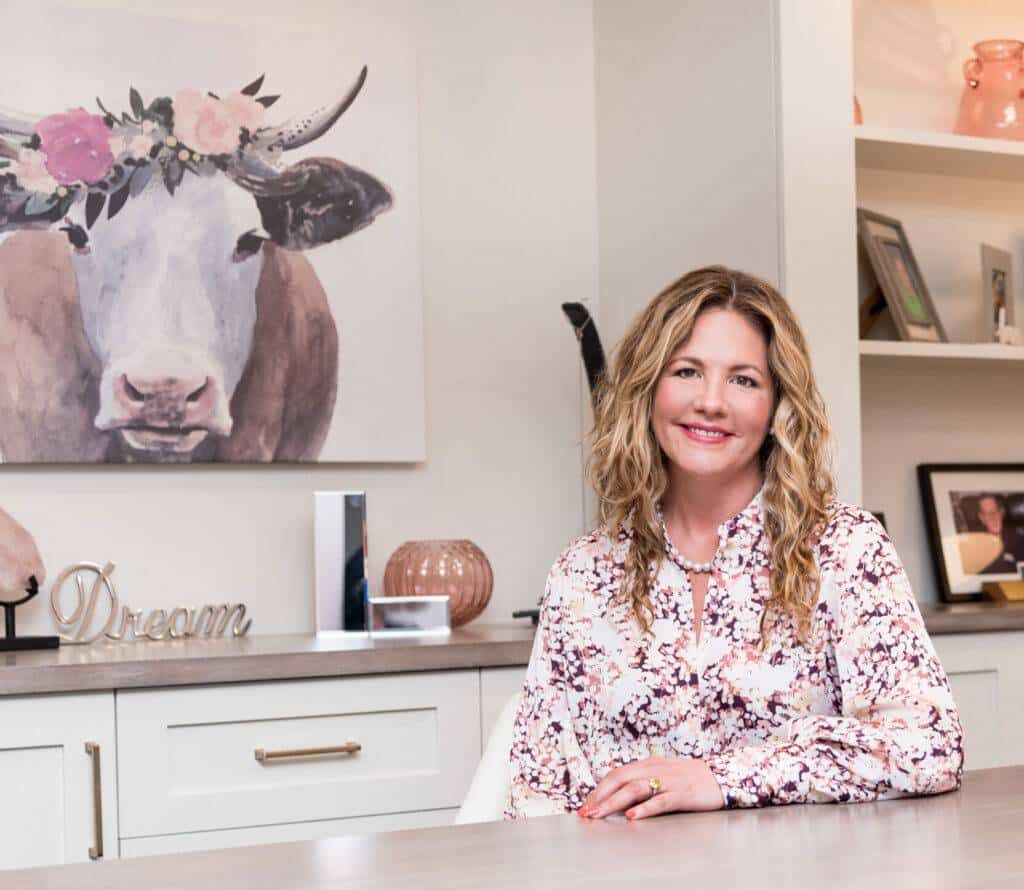 About the Author:
Laurette is the President and CEO of Edlong. Under her leadership, Edlong has experienced unprecedented growth in the highly competitive flavors category by honing the company's focus in on the taste of dairy. She has also fearlessly led the company to growth and shines as a beacon of light in our industry and beyond to aspiring leaders through her Owning Your Legacy initiative.
---
[1] Good Food Institute; 2021 U.S. Retail Market Data for the Plant-Based Industry
[2] Progressive Grocer; May 24, 2022; Plant-Based Dairy Reinvigorates Milk Category
[3] Forbes; March 2, 2021; Plant-Based Foods Are Our Future and Entrepreneurs Are Helping Us Make The Shift
---
Topics: Plant-BasedVegan