The unprecedented rise of plant-based foods in recent years is no secret to anyone in the industry, or your average consumer, for that matter. With plant-based food dollar sales growing 6.6% in 2022 to $8 billion in the US alone, and a 60% household penetration rate, with 80% of those consumers being repeat buyers, it's safe to say plant-based is here to stay for the foreseeable future.
Furthermore, a growing number of consumers are starting to see plant-based as more than just an alternative to animal products but as their go-to option for certain products. As new and innovative products continue to saturate supermarket shelves, claiming more real estate on food service menus is taking center stage.
Despite higher prices industry-wide and near-record levels of inflation, some experts believe the restaurant industry as a whole has rebounded to pre-pandemic levels. Considering that in 2019 56% of Americans said that they eat out at least two to three times a week, increasing the visibility and availability of plant-based products in food services has become critical.
As it stands today, only 48.4% of all restaurants offer some plant-based alternative on their menu. However, with one-third of consumers saying that they plan to eat more plant-based food in the upcoming year and 43% agreeing that the availability of plant-based food and beverages improves the dining experience, it is necessary to take advantage of the opportunities food service offers.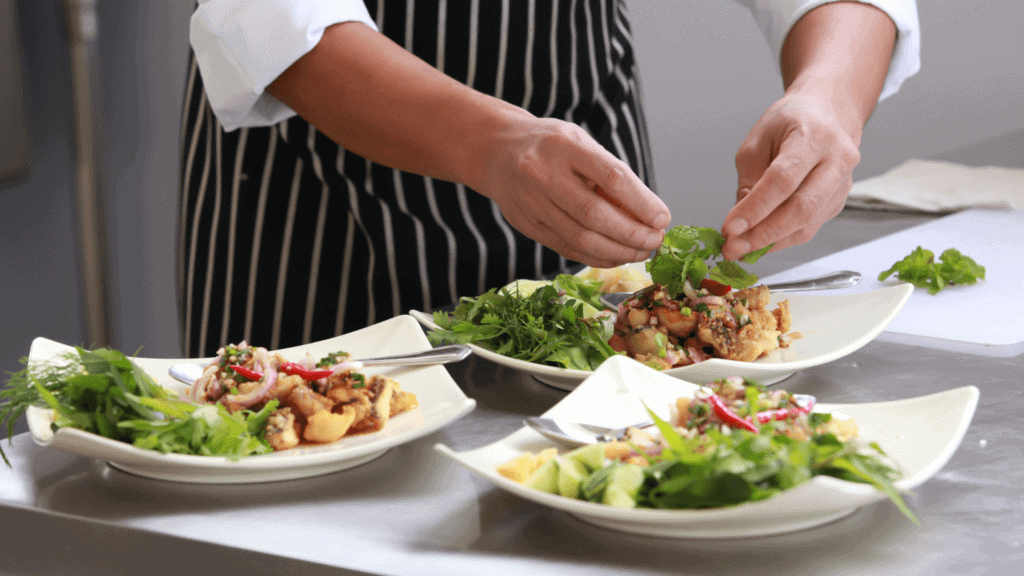 Test Driving New Flavors
Trying Plant-Based Ingredients Without the Commitment
One of the primary ways food service can be an incubator for market growth is in the proliferation and accessibility of plant-based foods as ingredients to other dishes.
In addition to creating more purchasing opportunities for retail consumers of plant-based products, it can provide a tremendous amount of appeal to flexitarians and those on the fence about purchasing plant-based products in stores.
More specifically, it allows consumers to try new items containing these ingredients on a one-time trial basis. Instead of having to commit to an entire package or carton of a product they might be unsure about, consumers literally just "get a taste" of a particular product with no strings attached.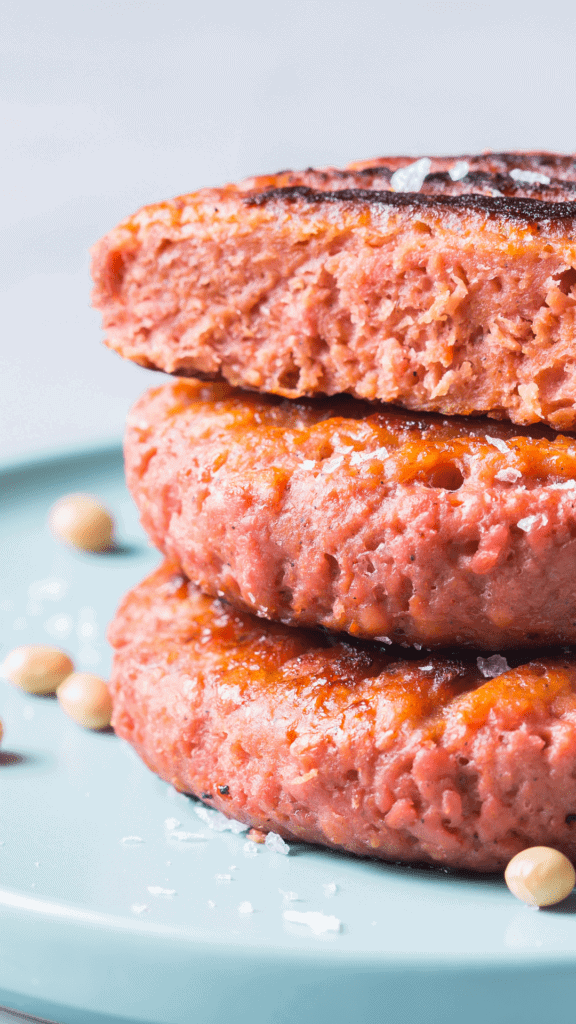 A recent Plant-Based Foods Association (PBFA) Unmet Needs Survey found that 71% of respondents agreed that they would like to know something about taste and texture before purchasing plant-based products, such as trying a sample in the store.
The ability to "test-drive" your product as part of a larger dish could be the key to overcoming their hesitancy and unclear expectations. Additionally, the availability and success of these menu items can also help bridge the gap between these potential customers and your retail products as well.
Plant-Based Dairy
Plant-based dairy has shown that it has the potential for standout products that meet the previously mentioned needs of current and future plant-based consumers. Products like dairy-free yoghurt parfaits, frozen novelties and ice creams, or plant-based sour creams and cremas are easy and delicious ways to offer animal-free alternatives to just about any customer in any setting.
One category of the plant-based dairy segment that has already seen tremendous growth and presents immediate opportunity is plant-based milks.
Plant-Based Milk
As the number one category in the space, plant-based milks have the highest level of familiarity, and with how popular they have become in beverages, the lowest barrier of entry to plant-based foods.
No place is a better example than your local coffee shop, where seemingly overnight, Oat milk went from near obscurity to a staple for baristas around the world. While unknown to most consumers just a few years ago, by simply being a delicious dairy-free alternative, it went from close to 0% menu penetration four years ago to over 1000% growth today.
While this level of growth is probably the exception and not the rule, Almond and Coconut milk, the #1 and #2 in the space, also saw tremendous growth in menu penetration over that span at 41% and 78%, respectively.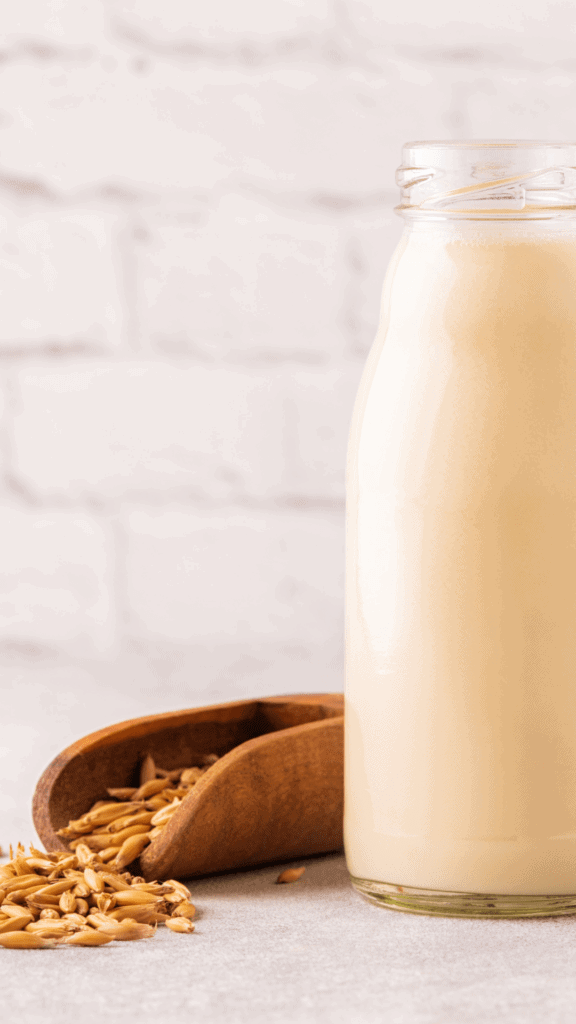 The combination of pleasant taste profiles and effortless functionality has made these products a hit in lattes, and consumers and restaurants alike are starting to find ways to incorporate them into their savoury dishes as well.
Limited Time Innovations
Whether at home or in a restaurant, plant-based products are no exception to the golden rule of the food industry: "Taste is king".
At the end of the day, the success or failure of your product will come down to how delicious it is. In Innova's 2022 Trends Survey, out of the biggest "game changers" for plant-based, can you guess what the top two answers were? Not surprisingly, #1 was "improved taste", and #2 was "improved texture".
What may be surprising, and could be important for both the retail and food service landscape going forward, was the third most popular response: Standalone products (not mimicking meat/dairy).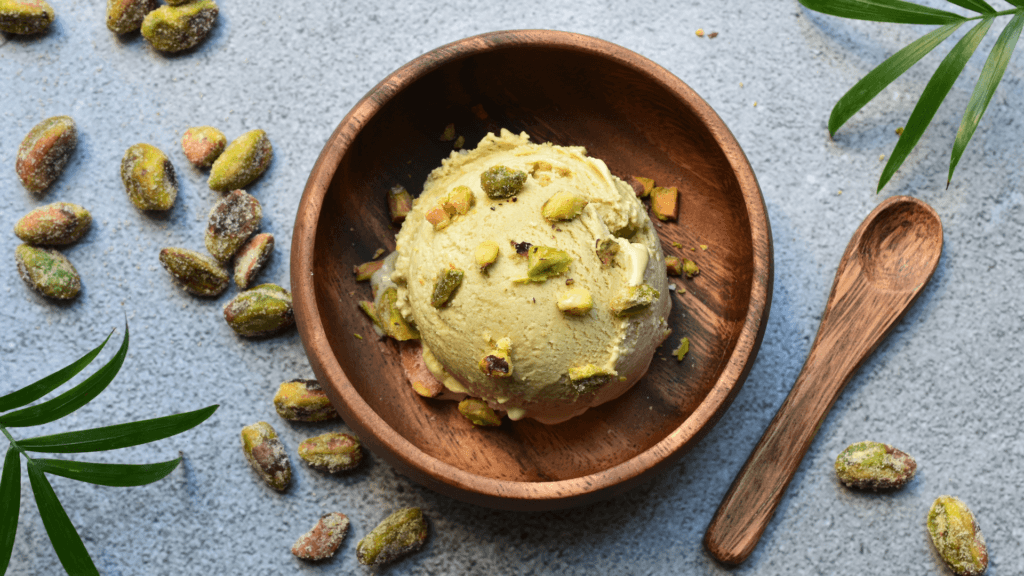 In other words, they want options.
While new menu items and LTOs (limited-time offerings) are near pre-pandemic levels, the uniqueness of these offerings has been steadily decreasing over the past year.
Developing products and menu items that leverage the bold and dynamic flavours of their ingredients is necessary to capture consumer interest and more of the market. This can come in the form of innovative combinations, drawing inspiration from international cuisine, or a multitude of other unique approaches.
Whether you are looking to create these new and innovative offerings, develop authentic dairy alternatives that function just as well at home as they do at a restaurant, or simply improve your existing products, our international team of R&D experts is here to make it happen.
About the Author: Anne Marie Butler, Edlong Global Director of Strategy and Innovation
I help food stakeholders from startups to CPGs solve complex flavor problems and accelerate innovation within the food space. Through my 15+ years of experience, I've gained skills as a food technologist, thought partner, and leader. My clients and team appreciate my collaborative, humanistic approach to problem solving. In an increasingly tech-centric world, I think that human connection is the source of innovation. Through my work, I've realized how important it is to be more proactive about inviting stakeholders into conversations around flavor innovation. I'm not working alone, and I don't want to be thinking alone either.
---
Topics: InnovationPlant-Based
Resource Type: Article
Resource Region: EUUS