By Anne Marie Butler, Edlong Global Director, Innovation and Commercial Development
In a globalised world where food and beverage manufacturers are trying to keep up with consumers' expanding and changing desires, the ability not only to react swiftly but anticipate and innovate in the plant-based space makes all the difference.
In the past, with product development cycles ranging from one to even four years, it was possible to go it alone. But those days are since long gone.
Now, with development times often being cut in half, making it to market in a year or less could make or break a product's success. If you want to get ahead of or even just keep pace with the market, effective collaboration is now a requirement.
Nowhere is this more apparent globally than in the plant-based segment.
This is why having discussions on how to facilitate collaboration between partners, like our Plant-Based Pro Series of webinars, are helping to shape the future of this space.
Whether it is a renewed desire for healthier living or a focus on sustainability, all of the experts in our October webinar agreed that plant-based is growing, and it's not going anywhere anytime soon.
Barb Stuckey, Chief Innovation & Marketing Officer from Mattson Co, stated, "We look at [plant-based] as a marathon; it is not a sprint. We are in this for the long game."
She discussed how to get products to market quickly, "collaboration has to be happening on a parallel path." For example, she explained that while their client works to optimise components such as fat or protein with their suppliers, her team will simultaneously work on the end consumer product. As she says, "There is so much opportunity for collaboration."
In my opinion, this is a great thing.
Nothing is better than bringing people together from different perspectives and disciplines to leverage their expertise and experience for a common goal.
It changes the dynamics, speeds up and smooths out the process, and gets everyone thinking outside the box.
Most importantly, it brings out the best in everyone, leading to a winning product for the consumers.
But even with collaboration as a prerequisite for achieving plant-based product success, these new opportunities present new challenges.

Different Challenges Equal Different Approaches
First of all, you need to know your market. This may seem obvious, but the new opportunities available in the plant-based market present a unique set of challenges when it comes to identifying and developing for your target consumer.
Even as the number of people identifying as vegan, vegetarian, or new categories like reducitarian and flexitarian continues to rise, they are no longer the only residents in this space. Many customers are now looking for healthier and more environmentally-friendly alternatives to animal products, while others are just seeking out new flavours to satisfy their adventurous palettes.
But regardless of which group they find themselves in, as Stuckey says, "You've got to make it easy for the consumer to work plant-based into their life."
This leads to an essential question for plant-based collaboration: 'For our market, are we looking to replicate or innovate?'

Replication in The Plant-based Food Space
For years, manufacturers have been working to replicate animal products that give people familiarity and comfort. With exploding popularity over recent years, great strides have been made in the quality and authenticity of these applications.
But as panellist Dan Kennedy, Director of Platform and Business Development for Plant-Based Protein at Ingredion, pointed out, "We've seen a massive explosion, but the stakes are now higher."
With this in mind, knowing your audience and their expectations for your product is even more crucial for successful collaborations.
For example, you may want to make plant-based mozzarella cheese, but the reality is that it isn't the same as mozzarella cheese-and that's okay! Working with the right partners can help you set your expectations and meet those of your target customers.
Does it need to melt well for pizza? Or does it need to be more neutral in flavour with a creamy mouthfeel? Both can dictate who and how you need to collaborate for success.. Do you need a supplier that is an innovator in protein and fats or one that's a pioneer in flavours for plant-based? Maybe both.
Kennedy broke it down simply, "You need to understand what your limitations are, and then where those gaps are, find the right collaborators in that space to be successful."
By leaning on the experience and expertise of your partners, you can find the proper balance between taste, texture, appearance, and functionality in the final application.
Additionally, since this trend has become a global phenomenon, authenticity towards regional taste preferences and knowledge of their local regulations also come into play.
This is where having a partner like Edlong can change the game. With offices in the US, Europe, and Mexico, you get collaborative access to the whole company and our decades of experience and insight across each market.

Innovation in the Plant-based Food Space
The innovation space can be inspiring. With the plant-based and alternatives space, we have an opportunity to utilise new and existing ingredients and technologies in whole new ways to deliver novel, unique and exciting experiences to consumers.
It becomes easy not to feel constrained by having to compete with familiarity. However, the interplay between components remains vitally important, if not more so.
After all, as Antony J I X, PhD, Vice President of Innovation, with Olam Food Ingredients (ofi) put it, "The consumer will come back to a product if it tastes good. If it is not tasty enough, he is not coming back." More simply stated, "The taste and flavour are the most important part."
So, how does this impact collaboration? It means working with partners that know how to work holistically, incorporating all ingredients into the entire matrix of a product.
We know the variety and breadth of plant proteins on the market can bring complex and challenging tastes along with many off notes. This may require masking, or it might be a case of building the profile around it. It might need a balance of both. In our experience at Edlong, it's knowing when to use the right tools and applying them in just the right way to give the best-tasting product to our customers.
During the webinar, Stuckey may have said it best, "We need your help in understanding what these ingredients do really well or don't do and for us to find a way to make that ingredient really shine."
When collaboration like that happens, possibilities become successes.
Hungry for more? Watch the full recording of our webinar on How Collaboration Will Facilitate the Future of Plant-based Food Innovation to learn more from our panel of esteemed plant-based industry experts on this topic. Also, make sure to sign-up for the rest of our Plant-based Pro Series!
Ready to collaborate? Our team is here to support your plant-based food innovation and product development projects. Request a consultation with one of Edlong's global R&D experts or with any of our partners from the panel. We'll make sure to reach out for a quick discovery call after you submit your request below to ensure we bring the right partners to the table for your innovation consultation.
About the Author:
Anne Marie Butler, Edlong Global Director, Innovation and Commercial Development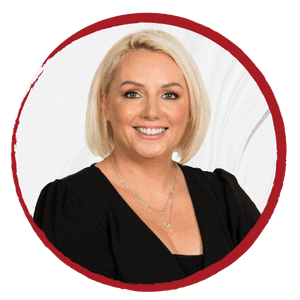 I help food stakeholders from startups to CPGs solve complex flavor problems and accelerate innovation within the food space. Through my 15+ years of experience, I've gained skills as a food technologist, thought partner, and leader. My clients and team appreciate my collaborative, humanistic approach to problem solving. In an increasingly tech-centric world, I think that human connection is the source of innovation. Through my work, I've realized how important it is to be more proactive about inviting stakeholders into conversations around flavor innovation. I'm not working alone, and I don't want to be thinking alone either.
---
Topics: Plant-BasedVegan