It's hard to believe that the IFTfirst Expo has already come and gone for 2023. Still, this latest rendition of IFT's (International Food Technologists) annual show in Chicago was packed with incredible innovations and insightful presentations.
That said, here are three of my (many) takeaways and a look at Edlong's presence at this year's event.
Takeaway #1: The industry is BIG (enough for all of us)
This year, once again, I was struck by the sheer magnitude of the show.
With months of planning and hundreds of hours of preparation going into each company's booth, demos, and presentations, it's easy to get tunnel vision at a show like this.
However, with just how huge this show is, several people can walk the floor and get wildly different perspectives on the trajectory of certain spaces or the food and beverage industry as a whole.
The reality is that this industry is BIG, and with the diversity of challenges facing the future of food for consumers and the planet, there is more than enough room for all of us to make an impact.
Nowhere was this more evident to me than in the discussion about the future of plant-based and dairy.
Takeaway #2: Plant-Based might be the future, but dairy isn't the past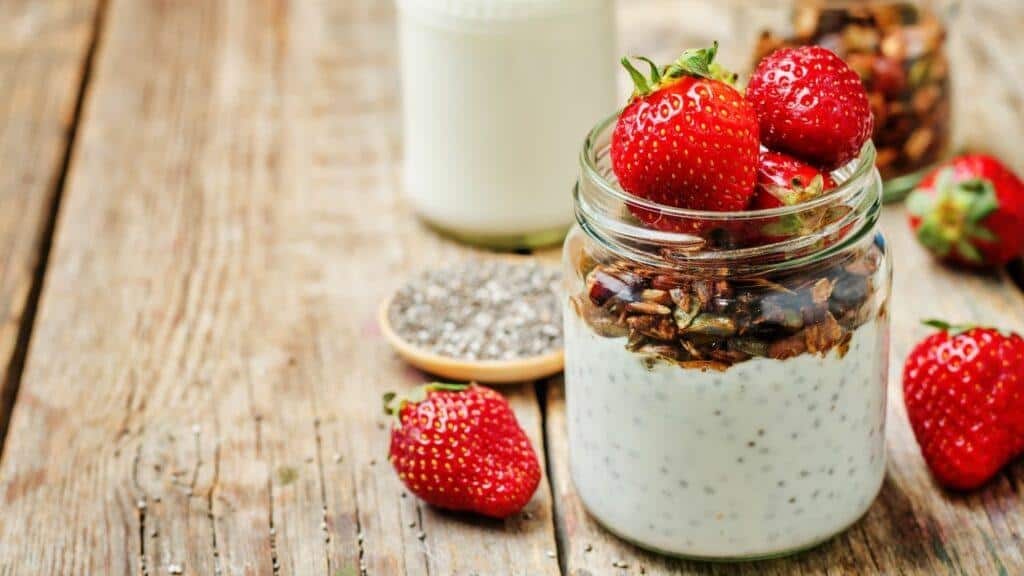 Over the past few years, the presence of plant-based products at IFT and other events has increased at a nearly exponential rate. This year was no exception, and some of the innovations were truly impressive.
For example, Ingredion had a demo of an exceptional extruded pea protein snack that could manage to simultaneously address consumer needs for both the plant-based and better-for-you spaces.
However, as much as plant-based is riding the wave of the future, dairy is most definitely not a thing of the past.
During my fireside chat with Edlong Owner & CEO Laurette Rondenet, we asked how many of the attendees were there because of an interest in plant-based, and the results blew my mind.
Of the forty or so people there, only two raised their hands. Yes, two!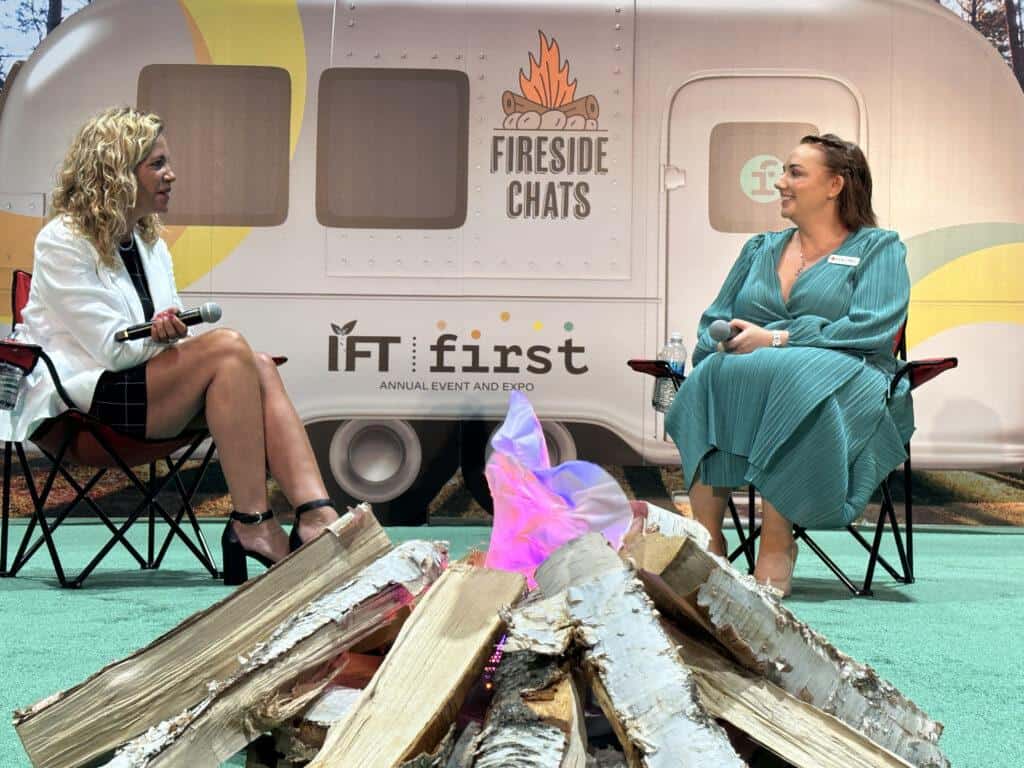 In my Q&A discussion with SPINS on Dairy Trends and the Importance of Leveraging Data, VP of Partnership Brian Casteel shed more light on this. He explained that contrary to popular belief, animal dairy is not going anywhere anytime soon.
In fact, he showed how despite strong sales and growth for both, animal dairy continues to outperform plant-based dairy in most categories.
His presentation also illustrated how dairy producers are actively working to make inroads with environmentally conscious consumers. As early adopters and promoters of "next-gen" agricultural practices, dairy producers are showing they, too, are concerned with sustainability.
My conclusion? As I stated in my first takeaway, there is more than enough space for both in the market.
In my opinion, we may see developers looking towards hybrids in the near future as a way to get the best of both worlds.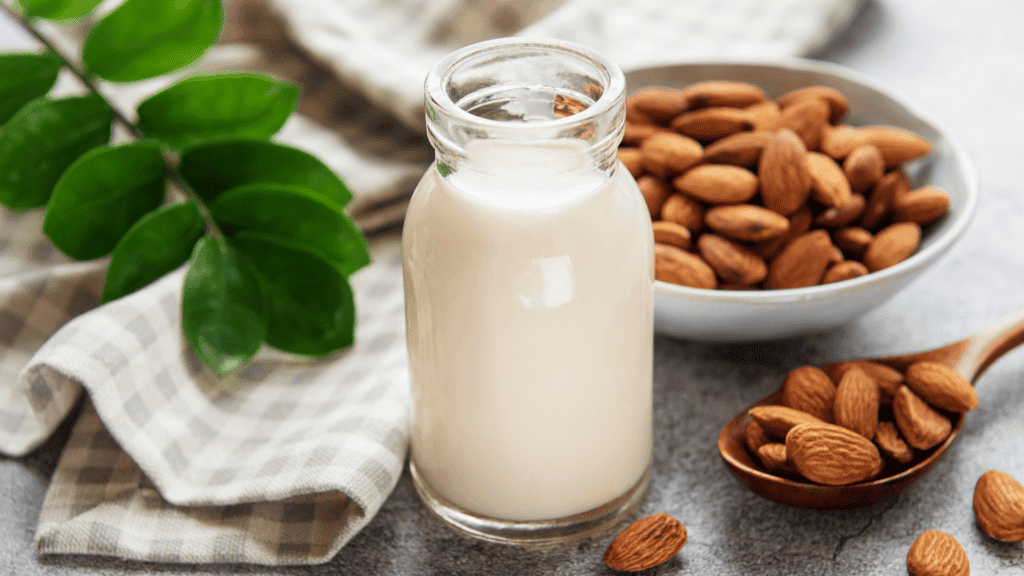 Takeaway #3: The Unsung Heros – Food systems for the future
The number of remarkable new production and packaging technologies on display was a clear reminder that this is more than just an ingredients show.
We need to stop and consider how these products can be just as important as ingredients, if not more, when it comes to creating the food of the future.
For one thing, some of the new production and packaging technologies that were on hand have the potential to radically change your food product development. It's easy to see how they could assist in further optimising formulations, lowering processing temperatures and even reducing or eliminating certain ingredients like processing aids and preservatives.
This applies to improvements and innovations in packaging for food products as well.
These products might not steal the show but could be game-changers for your products. They have the potential to help you improve sustainability and efficiency, save money, and even provide cleaner labels that address the shift happing in the better-for-you space.
Edlong at IFTfirst 2023
Any discussion of Edlong's experience at this year's show has to start with a thank you to everyone who made it possible. The time and effort put in by our team were clear from the moment someone stepped up to the booth.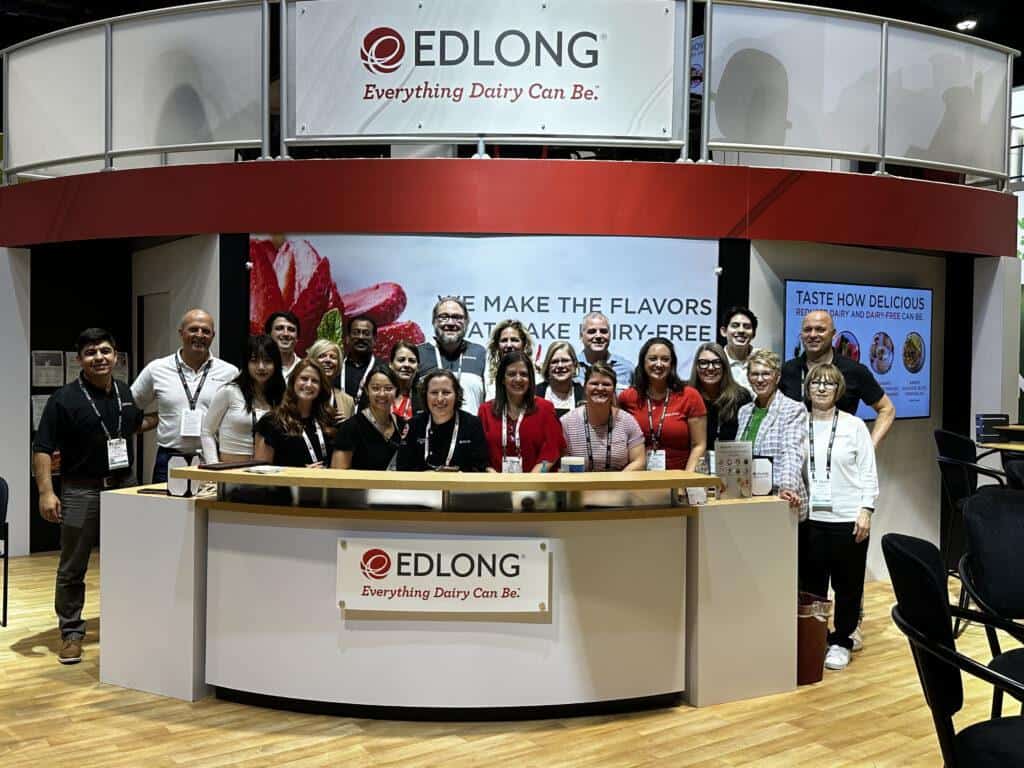 It was packed from day one, and for good reason. This year's demos managed to showcase the potential power of our flavours in plant-based and better-for-you applications, as well as something unexpected.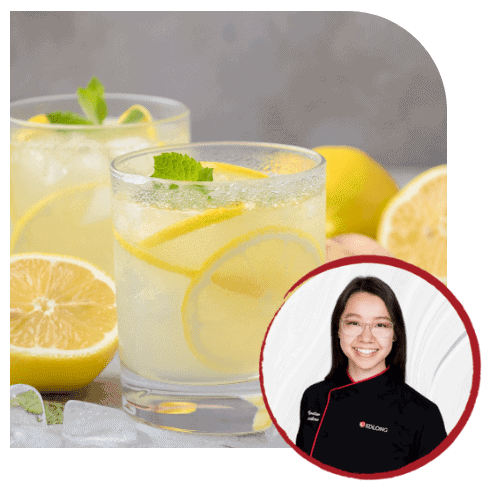 While each delivered a delicious experience and then some, the standouts of the show had to be our beverages.
Our Foamy Brazillian lemonade came in dairy and plant-based (hemp milk) options and was a refreshing yet mellow tropical hit with show attendees. In contrast, our Watermelon Feta Refresher provided a creative and unexpected twist that caught many by surprise, often in a good way.
The fantastic feedback around these demos created an excellent opportunity to start conversations and even some new relationships with people and companies from around the industry. Making these connections is what Edlong is all about, but you don't have to wait until next year to get started.
Missed us at IFTfirst? We'd love to show you everything that dairy can be for your next project. Reach out to our team today so we can get started working on your next innovation right away.
About the Author: Anne Marie Butler, Edlong Global Director of Strategy and Innovation
I help food stakeholders from startups to CPGs solve complex flavor problems and accelerate innovation within the food space. Through my 15+ years of experience, I've gained skills as a food technologist, thought partner, and leader. My clients and team appreciate my collaborative, humanistic approach to problem solving. In an increasingly tech-centric world, I think that human connection is the source of innovation. Through my work, I've realized how important it is to be more proactive about inviting stakeholders into conversations around flavor innovation. I'm not working alone, and I don't want to be thinking alone either.
---
Topics: Better For YouDairy flavorsDairy-freeInnovationPlant-Based
Resource Type: Article
Resource Region: US