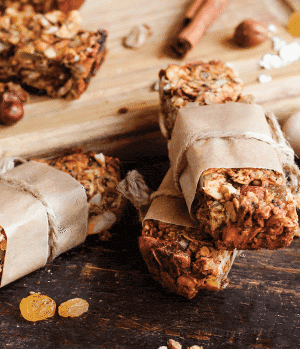 If you think health and nutrition are the #1 reason consumers choose better-for-you foods, think again. 52% of consumers list "taste" as the most important factor when choosing plant-based products, compared to 39% who cite "health." Fortunately, Edlong has more than 250 dairy-free flavors to enhance or add flavor, mask plant protein off-notes, and even lower costs for food and beverage developers. Dairy flavors are particularly helpful in better-for-you foods with reduced sugar, added protein, and clean label products.
Lower Sugar Has Never Been Sweeter
Many consumer trends come and go, but demand for reduced sugar has been near the top of consumer preferences for as long as we can remember. According to a recent Gallup poll, 51% of adults are actively trying to avoid sugar in their diet, which is higher than the number trying to avoid fat (50%) or sodium (42%). Nowhere is this more obvious than in the reduced demand for sugary drinks. Since 2012, for example, retail sales of Coca-Cola have increased only 8% and Pepsi sales have decreased by 9%. By contrast, sales of carbonated water have grown 83% over that span, and flavored water grew 72%. But "just because consumers are avoiding sugar, doesn't mean they don't want something sweet," reports Food Navigator. Maintaining flavor profiles in reduced sugar formulations, however, is not easy. Fortunately, dairy flavors naturally enhance sweetness, even in better-for-you foods. One example is an Edlong mocha coffee beverage we recently developed. We incorporated Projective Mapping to create a beverage that has reduced fat and sugar, but the same mouthfeel and flavor profile as bottled ready-to-drink mocha coffee beverages.
Pack on the Protein
While less is more for many better-for-you foods, the opposite is true for protein. High protein snacks are increasing in demand, especially in North America and Western Europe. The consumer focus on higher protein as part of the overall demand for better-for-you foods has made plant proteins especially popular. But taste still matters, and as Nutritional Outlook recently reported, "the unpleasant taste of proteins derived from plant sources is often hard to endure. Reducing the earthy, bitter and often chalky off-notes of different plant proteins is more complicated than it seems." Flavor masking is a must, but as the article from Nutritional Outlook continues to say, "One of the major challenges in flavor masking is finding solutions that maintain the natural, clean label positioning of a brand. Natural, organic solutions are difficult to find compared to hassle-free, artificial flavoring options."
Some food manufacturers are looking to find flavor masking solutions themselves, as Kellogg recently did by patenting a process to remove the bitter flavor in pea protein. We wish Kellogg had called us before spending so much R&D time developing their own process, though—they could have simply relied on Edlong flavors. Our flavors are particularly beneficial early in the manufacturing process, when they can bring a base to neutral. One example of matching plant-based protein with delicious snacking is the Almond, Gouda & Cherry Bars we created. They combine Edlong natural Gouda flavor with the tart notes of cherries to create a sweet, indulgent whey protein bar.
Cleaning Up With Clean Labels
Clean label products continue to grow in popularity as consumers equate familiar ingredients with better-for-you foods: 99% of U.S. consumers believe food and beverage options with recognizable ingredients are healthier. In response to consumer and client demand for simple label products, Edlong designed the Edlong® Simply Dairy line. Edlong® Simply Dairy ingredients are concentrated dairy profiles that naturally deliver impactful dairy essences. Unlike flavors, however, they are listed as their source ingredients and so are a perfect complement to a clean label product. It might surprise you to learn that sensory analysis against leading cheese flavors revealed Edlong® Simply Dairy ingredients provided a more balanced flavor profile and lacked the "soapy'" characteristic associated with other EMCs.
For example, we recently developed Buttery Pound Cake Muffins. These clean label muffins have only a few simple ingredients and deliver 100% of the buttery taste you'd expect, but with a lot less butter (and a lot less butter cost).
Let's Make Better-for-You Foods Better Than Ever
With so much demand for better-for-you foods, manufacturers need short cuts to develop taste profiles consumers demand, reinventing favorites with lower sugar and fat, increased protein and simplified labelling. Edlong, with our 250 dairy-free, vegan flavors can play an important role in satisfying that demand, making better-for-you foods even better.
---
Topics: Clean labelHealthy ReductionVegan
Resource Type: The Art of Flavor