As the days get shorter, the breezes become brisker, and the leaves begin to pile up all around, which can mean only one thing: pumpkin spice season!
Jokes and Ugg boots aside, if you feel like it's not just your lattes that are getting into the autumnal spirit, you'd be 100% correct. From cookies and cakes to marshmallows and cereal, even yoghurt brands have jumped on the pumpkin spice bandwagon.
Over the past five years (2017-2022), products marketed with this flavour increased by 47%, with the global market sales of pumpkin-spiced products projected to hit USD 1.1 billion in 2023 alone.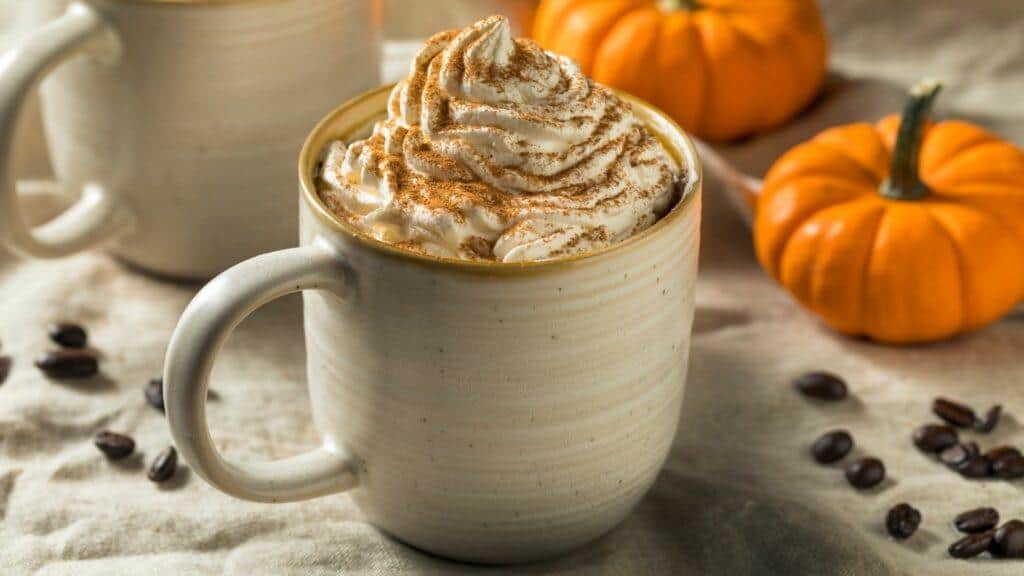 Still, as the temperature changes and people start to find more comforting and indulgent treats in their supermarket baskets, this won't be the only flavour consumers will be treating themselves with.
Let's take a look at some of the fall favourite flavours and what opportunities they can create for developers.
Savouring Fall Flavours
Cinnamon – While this might be one of the quintessential autumn and holiday flavours, really anything spiced or giving heat and that punchy taste (All-spice, Nutmeg, Ginger, etc) shines this time of year and can turn any dish into an autumn classic.
Apple – Tarts, pies, crumbles, cakes, ciders, you may never run out of tempting treats to make with this autumn staple. Pair them with caramel, the previously mentioned spices, layer with delicious toppings like cream and custard, or all of the above for apple-centred recipes you won't be able to get enough of.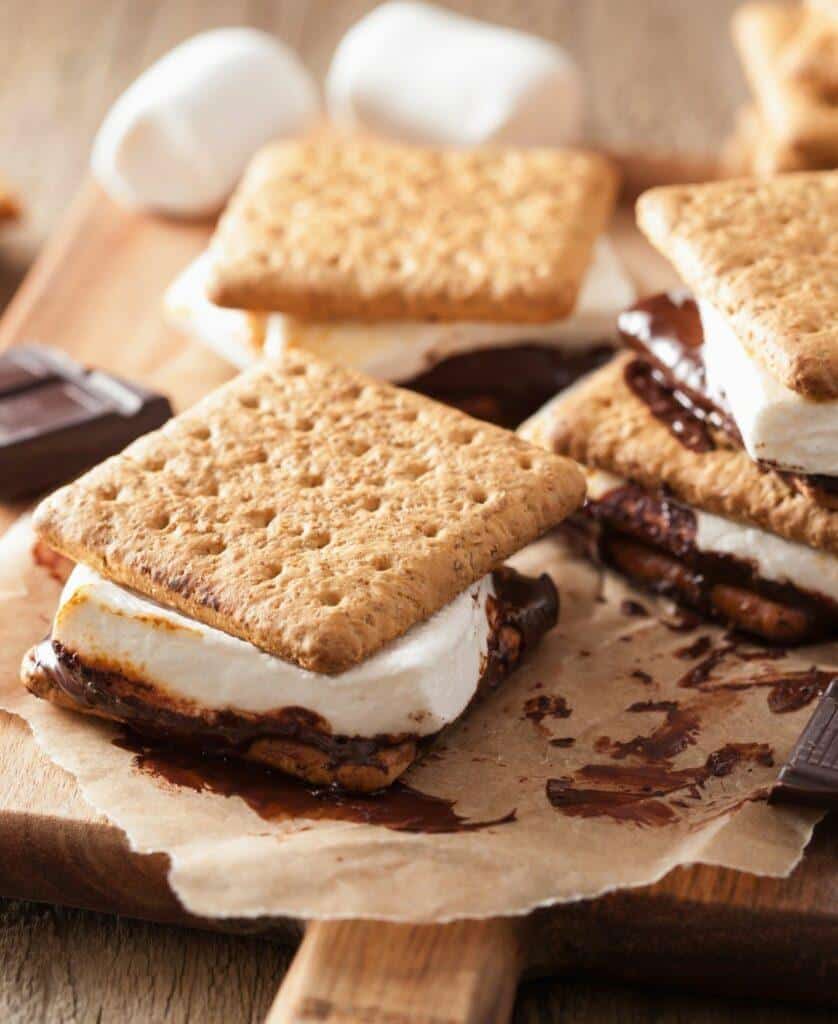 3. Maple – If the first thing you think of is a giant stack of pancakes and an American-style breakfast, I wouldn't blame you. But this all-natural decadence is almost as autumnal as it gets. Maple can be the perfect alternative for your latte, add a touch of sweetness to baked goods, or jazz up your roasted carrots and root vegetables for your holiday meal prep.
4. S'mores – these American camping classics have started to become fall favourites in their own right. Memories of the cosiness and warmth of a campfire might be the reason, or it could just be the sweet indulgence of gooey marshmallows, melty chocolate, and crunchy graham crackers, adding a touch of nostalgia to an expanding range of delicious treats.
5. Pumpkin, squash, sweet potatoes, and other hearty harvest-time favourites are beloved this time of year almost as much for their versatility as their taste. Many of these work great in savoury dishes like soups but can also pair well with the spices mentioned above and maple flavours to create complex culinary combinations.
Autumnal Opportunities
LTO (Limited Time Offers)
Being from Ireland, it's not officially autumn until you start to see bairín breac (also known as barmbrack) in supermarkets everywhere.
Enjoying this unassuming sweet bread, packed full of dried fruit like raisins, is a Halloween tradition that everyone household in Ireland knows.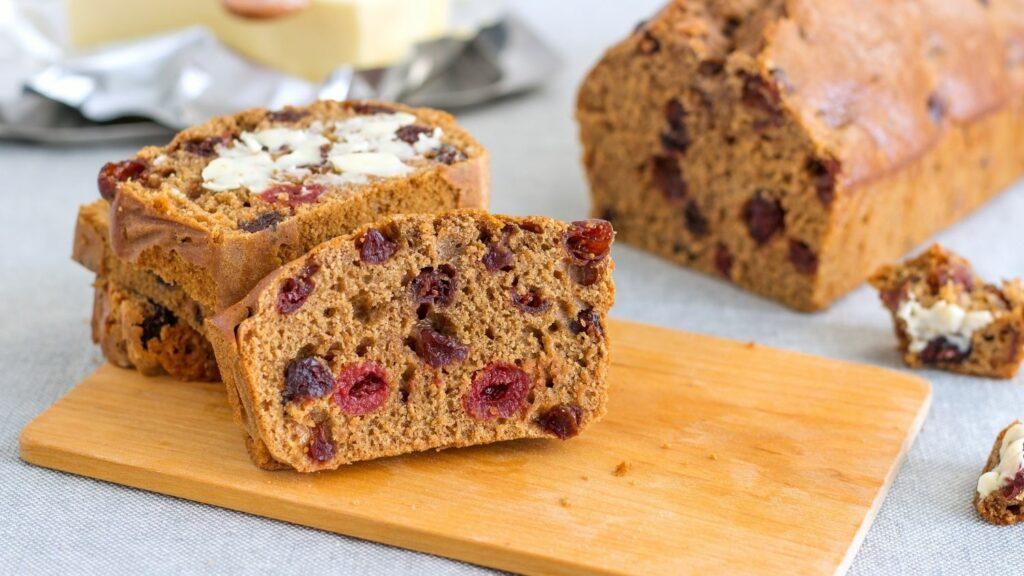 But what, exactly, does this have to do with the opportunities created by fall flavours?
Maybe everything.
This simple culinary tradition and the anticipation it creates show us a blueprint and the power of creating LTOs with these seasonal flavours.
Limited Time Offers (LTOs) allow you to build excitement for your brand, provide novel and nostalgic experiences for your consumers, and, as we have seen with the infamous pumpkin-spiced latte, create anticipation year after year for your product's return.
According to Innova Insights, 57% of consumers globally said they would love to try innovative or trendy versions of basic food and beverage brands that they already know.
These flavours, in particular, have capitalised on this, seeing an explosion in product variety over recent years, which doesn't appear to be slowing down anytime soon.
Additionally, the versatility of these profiles could unlock unique opportunities for other trending product categories.
Plant-Based & Better-for-you
Although plant-based and better-for-you products continue to take supermarket shelves by storm, they aren't exactly associated with the decadence of the season.
The boldness of these seasonal flavours could be the perfect pairing to let your consumers experience indulgence without fear of ending up on the naughty list.
Plant-based dairy products are a perfect example of where these taste profiles could shine. Moreover, it allows you to take advantage of the role that dairy (butter, cream, etc) often plays in rounding out, accentuating, or balancing these distinctive profiles.
Whether it's the creamy smoothness of a spiced latte, the whipped cream or custards atop crumbles and pies, or the buttery richness of cakes, cookies and other baked goods the taste of dairy makes these seasonal flavours shine.
Regardless of if you're working with plant-based or traditional dairy our flavours are the perfect fit for your fall favourite products.
From maple and maple butters to vanillas with spiced notes, brown sugar, praline, cooked creams and more we can find the right profile or combination of flavours for your seasonal success.
Not to mention, with our sweet brown range of flavours you can overcome development hurdles such vegan, heat stable, natural and allergen free all while creating brilliant new flavour profiles that add balance, depth, even sweetness to your LTO.
We will help your autumn product thrive through the season and stand out to your consumers.
About the Author: Emily Sheehan, Applications Manager, EMEA
Hi! I'm Emily Sheehan. I'm the Applications Manager, EMEA at Edlong, and my job is rooted in creating exciting new possibilities for our people and processes. It's inspiring to reflect on how much Edlong has achieved and even more amazing to be involved in such thoughtful innovation. We enjoy pushing boundaries in food and flavour, and we welcome everyone in the food industry to join us. If you're in need of expertise or inspiration, I'd love to collaborate and help you design flavour solutions that resonate with consumers!
---
Topics: Better For YouCulinary indulgenceDairy flavorsDessertsPlant-Based
Resource Type: Article
Resource Region: EULATAMUS