Sometimes the best solutions can come from the most unexpected places.
Likewise, Chelsea Ramsey, Edlong Business Development Manager, Southeast, says, "When you just know something is missing from your product, interesting and unexpected flavors can be what's needed to give your consumer what they're looking for."
When asked why, she explains that, like a song, great flavor is all about the individual notes working together, "Don't pay attention to the name of the flavor. Instead of telling me to send you a cheddar cheese flavor, tell me the notes you're looking for. Do you want beery, yeasty, buttery, or aged notes? It may take multiple flavors/notes to build your desired profile."
She believes that if you want to create the best possible taste experience for your customers, you have to approach flavor with an open mind.
You need to be willing to be surprised and embrace the unexpected.
Unexpected Cheese Flavors
It's no secret that people love cheese. In fact, as of 2020, Americans consumed an average of 40.2 lbs (18.2 kg) of cheese per year, making it the most consumed product in the entire dairy category. What's more surprising is that despite how much cheese Americans consume, they don't even rank in the top 10 worldwide, with the top 3 countries being France (25kg), Germany (37kg), and the Czech Republic with an unbelievable (64kg) per person as of 2019.
Still, as much as people might look for ways to put cheese on everything, there are some things they would probably never think of. But we have.
Mozzarella Coffee?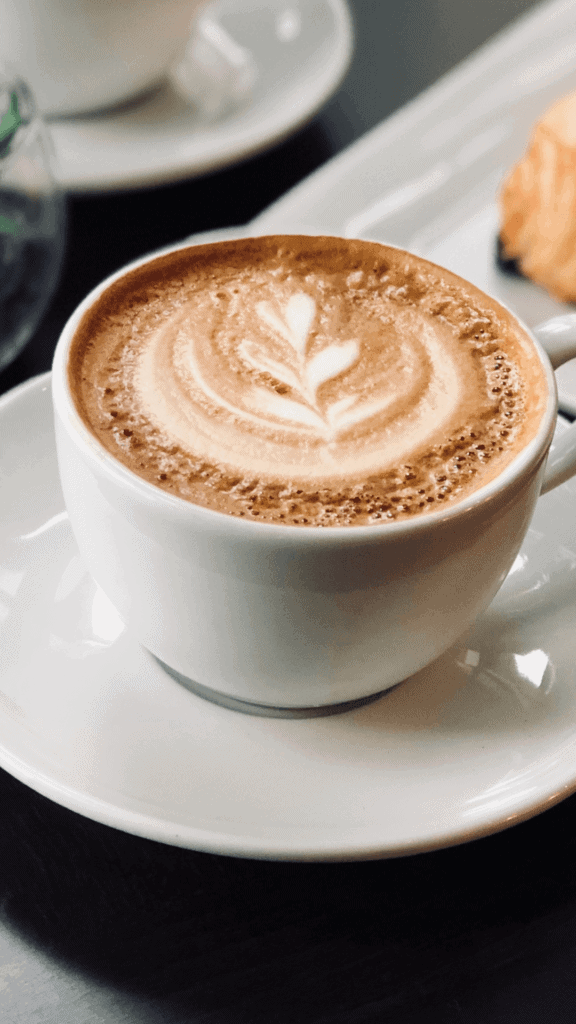 "No one thinks you are going to use a mozzarella flavor to accomplish the target profile of a coffee beverage," says Ramsey.
However, she explains why this could be exactly the solution you need, "Of course, if you are using a mozzarella flavor at a high level, you are going to get the taste of mozzarella. But if you use it at a lower level, you will get a very different experience. You are just going to get those subtle milky, creamy notes and an overall fresh flavor experience. So, in the end, it could work really great in a coffee drink."
Truffle Shuffle – Processed Cheese in Chocolate
Aside from cheesecake, you wouldn't often assume chocolate and cheese to be an ideal pairing, especially not a processed cheese.
However, Emily Sheehan, Applications Manager, EMEA,says that is exactly what they did to restore the necessary indulgence back into a chocolate truffle.
She explains that because this particular truffle recipe contained nuts and dates, it lacked the smooth and creamy decadence that makes these kinds of chocolates worth breaking your diet for.
"[The Truffle] was dry, and we needed to bring back that richness. Surprisingly, we ended up using a processed cheese flavour that was able to increase the mouthfeel and fattiness we were looking for."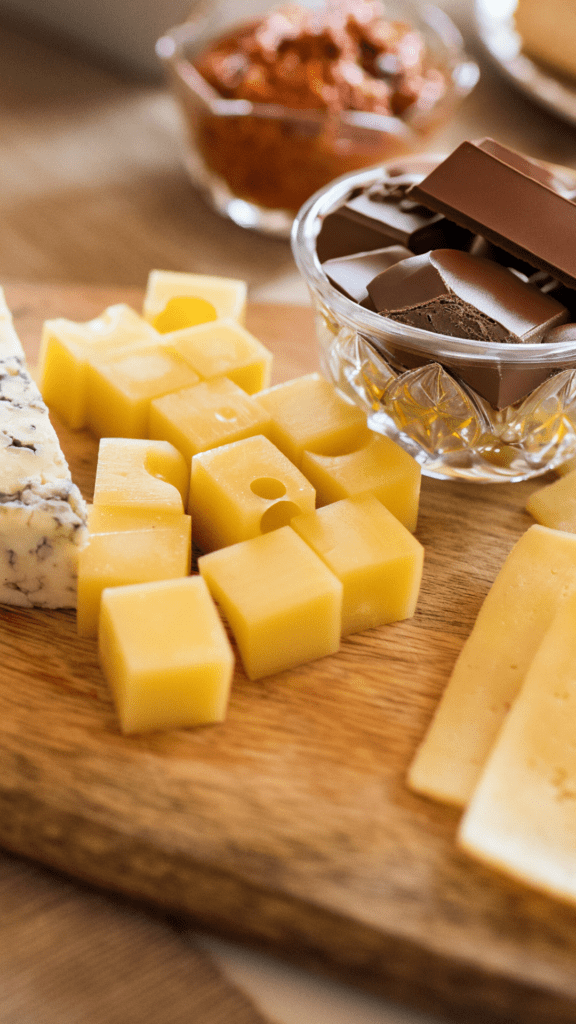 Stay Sharp – Blue Cheese In Seasonings
While cheese blends are extremely common, using distinct characterizing flavors like a Blue cheese in a supporting role isn't. Sheehan says at the right levels, utilizing a Blue cheese in, say, a Cheddar profile seasoning can give it that extra kick and boost savoriness.
Ramsey adds that this approach can be the perfect addition to a childhood classic, "In a mac and cheese the flavors you think to start with are Cheddar, Butter, and Monterey Jack types. But you might find you're still missing those extra sharp, funky, bold notes. So, we might suggest using a very low percentage of a bold cheese like Blue or Gruyere to compliment the other cheeses and give you the complete indulgent experience. Blue or Gruyere aren't the full picture, just a missing piece of the puzzle."
Unexpected Sweet Flavors
Like cheese, many sweet profiles are known for their iconic and unmistakable flavor characteristics. The likes of vanilla, caramel, and chocolates evoke strong memories and clear associations with baked goods and other sweet treats.
So while the applications these flavors unlocked may be the very definition of expected, the reason why they worked certainly wasn't.
Best Flavor in a Supporting Role – Dulce De Leche for Masking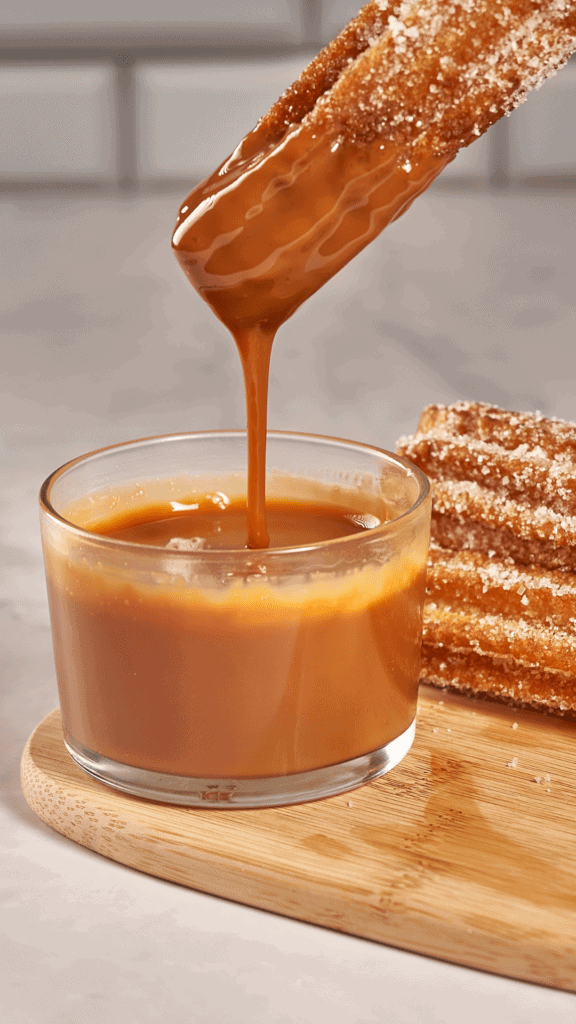 Ice cream, even plant-based ice cream, seems like the perfect application for a Dulce De Leche flavor.
The smooth milky creaminess mixed with the characterizing brown caramelized sweetness is a match made in heaven. Yet, Sheehan says it could work just as well in a supporting role, "When you think about a Dulce de leche flavour, it should impart a really nice caramel profile. But what we found is that it actually worked really well for masking. It was able to bring a nice mouthfeel, and that expected creaminess. Also, similar to vanilla, the perceived sweetness can add to its masking effect."
Keeping it Vegan – White Chocolate Croissant
For most people, a croissant = butter. Lots of butter.
Now, this can be a bit of a problem when you want to make a croissant…vegan.
Sure, one of our amazing dairy-free butter flavors was part of the solution, but the profile of a croissant is more than just butter. The baking process and the interaction of the butter with other ingredients produce more complexity and unique tasting notes than the butter by itself.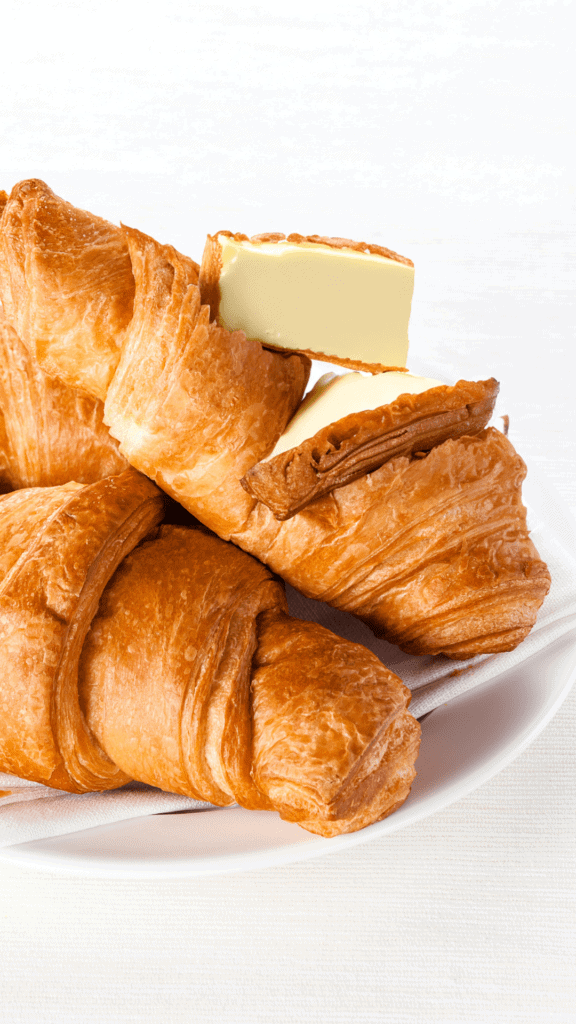 Enter White Chocolate.
Explaining this unique choice, Ramsey says, "In this application, it doesn't taste like white chocolate at all, but it still provides those essential caramelly brown notes. Also, since the flavor is dairy-free, it was able to solve our problem of needing to keep the application vegan."
Unexpected Benefits – Signature Profiles
Just like any musician or composer has a signature sound, building your product's flavor profile with a "note-centered" approach can create a taste that instantly sets it apart from the rest.
Embracing the unexpected builds flavors that foster consumer loyalty and can give you a unique edge over your competitors.
At Edlong we are here to help you build a profile that hits all the right notes needed to make your application sing. By working to combine multiple flavors into one, we can create a proprietary custom solution so your product never has to miss a beat.
Regardless of what flavor solution your development needs, according to Ramsey, there is one thing you can always expect when you partner with Edlong, "We make things taste delicious. You make it function; we make it taste awesome."
About the Authors:
Chelsea Ramsey Business Development Manager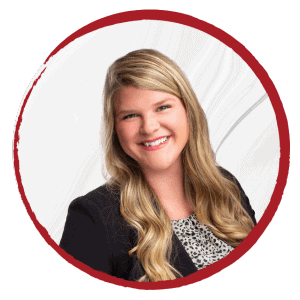 Passionate about food & relationships, I've spent the last decade working in R&D and Sales in the chocolate and flavor industries. From ideation to commercialization, I'm here to help my customers launch delicious products into the market. I am currently a Business Development Manager taking care of the southeastern territory for Edlong, remotely located in Nashville, TN. I received my Bachelor of Science in Food Science from Purdue University. Boiler Up!
Emily Sheehan, Applications Manager, EMEA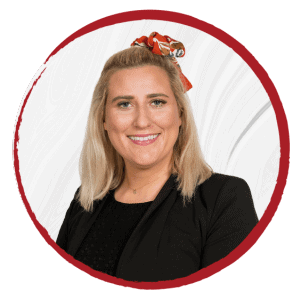 My job is rooted in creating exciting new possibilities for our people and processes. It's inspiring to reflect on how much Edlong has achieved and even more amazing to be involved in such thoughtful innovation. We enjoy pushing boundaries in food and flavour, and we welcome everyone in the food industry to join us. If you're in need of expertise or inspiration, I'd love to collaborate and help you design flavour solutions that resonate with consumers!
---
Topics: Characterizing FlavorsCheese applicationsInnovationMasking & mouthfeelSweet dairy flavors
Resource Type: Article
Resource Region: EUUS