Healthy Free-From Snacks Are Trending
When creating free-from snacks, free‑from often also ends up meaning free-from taste. With the share of launches making a sugar-related claim more than doubling from 6% in 2015 to 14% in 2019, the expansion in this space is clearly an opportunity not to be missed. Yet, despite rapidly growing demand for indulgent snacks with healthier nutrition profiles, reduced-sugar and -sodium products often leave consumers disappointed.
Even with data showing that sugar remains a major concern for consumers, with two thirds of all UK adults worried about the amount of sugar in food and non-alcoholic drinks*, food manufacturers are struggling with creating great tasting free-from snacks and drinks that succeed in the market.
All of this demand has led to an explosion of free-from products, all fighting for shelf space. While earlier products could get away with delivering a less-than-satisfying experience, today's more competitive climate simply won't sustain inferior tasting options. Food developers who can't deliver the taste profiles customers expect, in healthier formulations, will be left off the shelves. This is supported by the 2020 Innova Consumer Survey which indicated that consumers' top four reasons for considering plant-based alternatives were health, diet variety, sustainability, and taste.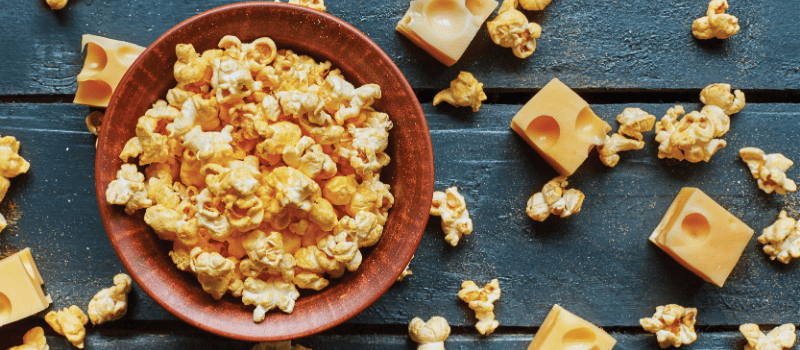 How do you meet demand?
How can you build culinary indulgence into sweet and salty free-from snacks? Simple—with dairy flavors, including dairy flavors that are completely dairy-free and vegan. That's what's so surprising about authentic dairy flavor: it delivers the foundational layers of richness that help food product developers achieve Gold Standard taste for products without gluten, dairy, allergens and more.
Edlong has long delivered the dairy taste that makes an impact, including nearly 300 dairy-free and vegan flavors. The off-notes from plant proteins can give healthy alternatives a bad name. But our dairy flavors mask those unfriendly notes while bringing back the mouthfeel and richness that may otherwise be missing when creating free-from snacks.
At Edlong we are also experts at satisfying global, cultural and local palates when creating free-from snacks. For example, we've showcased innovative demos made with Edlong flavors including a dairy-free, gluten-free, vegan caramel and chili cheese popcorn mix that featured rich buttery notes along with white chocolate and cheesecake flavors, paired with a spicy chili cheese. At one of our expo booths, we also once sampled a delicate vegan meringue treat made from aquafaba, that masked the meaty and metallic notes of chickpeas with a sweet, natural vanilla custard flavor and texture.
In short, free-from doesn't have to mean free from indulgence, sweetness and deliciousness. Edlong helps create free-from products that will leave food manufacturers and product developers free from worry, and customers satisfied.
This article is from our Dairy Can Be Indulgent e-book that features more trend information and advice for developing indulgent healthy snacks. Download the e-book now to read the full e-book and learn more about Turning "Free-From" Into "Yes-Please" as well as to see What Makes a Flavor Authentic? and more!
*Mintel's Attitudes towards Sugar and Sweeteners – UK, September 2019 Report
---
Topics: Clean labelHealthy ReductionSnacks & bakery
Resource Type: Article